Sexting Among Kids Is Bigger Than Ever—and Often Illegal. Here's How to Talk to Your Child.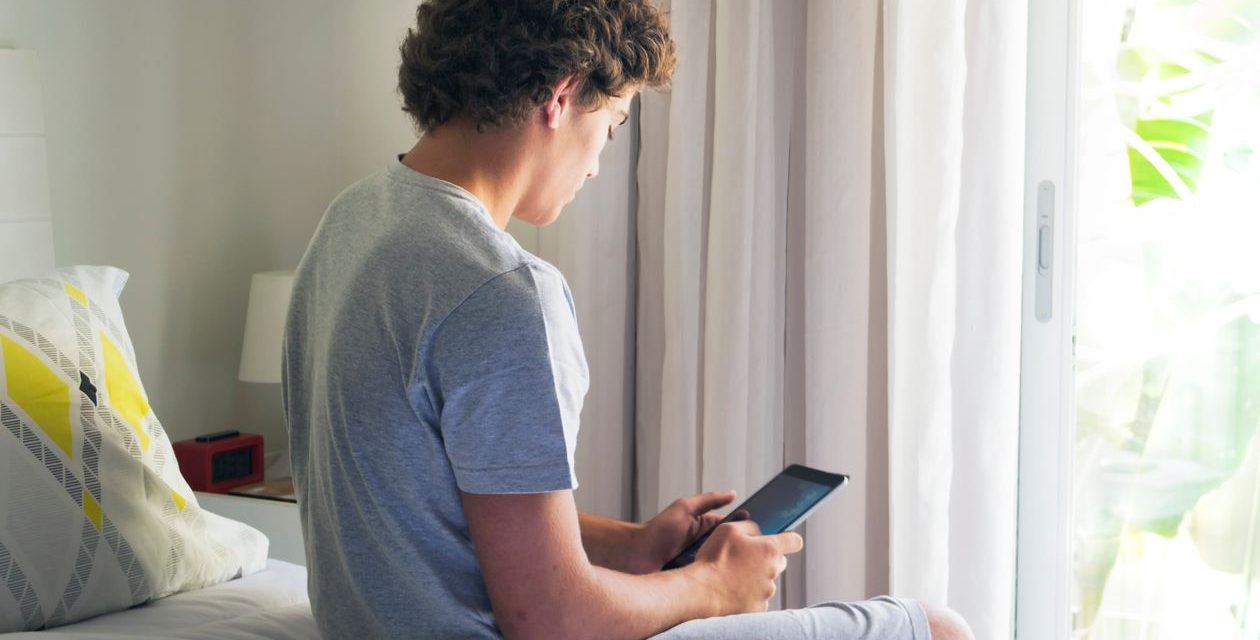 Sexting is a topic you as a parent must address. Here are some thoughts from a great article on this.
Girls get requests for nude selfies as a precursor to dating; boys share unsolicited 'nudes,' raising issue of consent
I first want to acknowledge that this article talks more about guys asking and sending unsolicited "nudes". From what I have found in thousands of conversations with students this is the norm. Are there cases of girls asking and sending unsolicited "nudes"? I would say yes but it is not the norm from what I see.
Parents, this is a conversation you want to have with your kids as a prevention conversation and not the "what do we do now" after something has happened conversation.
A 2018 meta-analysis on sexting—the act of sending nude photos, videos or sexual messages—published in JAMA Pediatrics found that 1 in 7 adolescents have sent sexts, 1 in 4 have received sexts and 1 in 8 have forwarded sexts without the consent of the person in the photo. Several teens I interviewed said sharing nudes has become a prerequisite for dating, with girls feeling pressured to send photos.
A study published in 2019 found that more than three times as many girls as boys felt pressured to send a sext, and that twice as many girls as boys had been asked to send a sext. Sheri Madigan, an associate professor of psychology at the University of Calgary and an author of the 2018 meta-analysis, conducted an as-yet-unpublished update that found a shift to girls receiving more sexts than boys.
I remember being at a talk and a young woman around 14 years of age approached me to talk about this topic. She said that I was basically old and that I was not accepting of a more modern way of expressing love in a relationship. I explained to her that I agree that I am old, but I disagree about sexting being a way of expressing love in a dating relationship. I explained to her the chance of her having a lasting relationship to marriage with the guy she is currently dating is basically zero. I asked her what she thinks might happen after they break up with all of the sexualize photos. I told her that I have about 30 conversations a year with a young lady who has sent sexualized photos, broken up with her boyfriend, and is now upset that he has shared the photos with his friends or posted them online. There is so much to discuss around this.
I do agree the guys show an absolute lack of respect for their girlfriends and women by sharing these photos. When these conversations happen there is not much I can actually do. There is no way to get these photos back and in all of the conversations, students age 12-25 tell me they wish they had never sent any photos in the first place. I cannot tell you how heartbreaking it is to have someone wishing they had made different choices but knowing they cannot take it back.
There is a more prophetic conversation on how this is not the way God intended sexuality to be. There is also a more practical conversation how the ramifications of your nude photos being passed around. Parents we need to do both.
Parents. This is a MUST HAVE conversation you need to have as you help your kids around what it means to be good digital citizens and to grow in a sexual ethic. Please don't wait until something happens but be proactive in these conversations.
This article has some great starting points for parents on the topic of sexting:
Start the conversation early

Make it about someone else

Do some scenario-planning

Calm down

Design a proxy

Delete, delete, delete
I would love to hear how you have talked about this conversation in your own families.
Click here for the entire article.
#sexting #parenting #parentingtips #sexeudcation
My book Parenting: Navigating Everything has chapters on sex, pornography, dating, and includes discussion around this topic of sexting. Click here for ways to purchase.