Open letter to Praise and Worship musicians | mental health and the church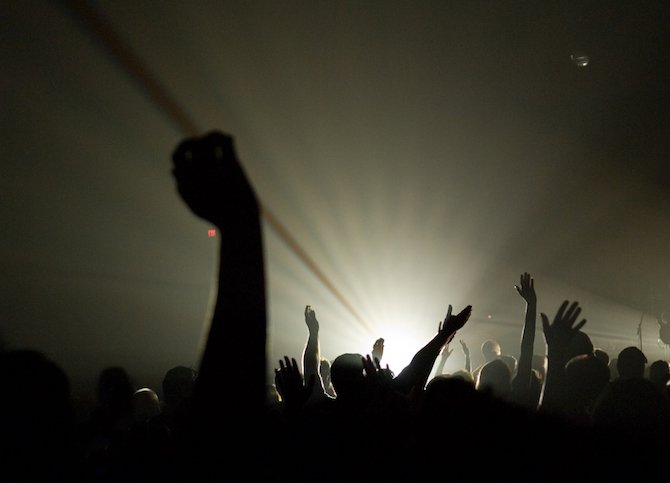 Open letter to Praise and Worship musicians.
A Challenge on language.
Side Note: There are so many articles (worship wars etc) that I see on a weekly basis. I am hoping that this is a simple issue of language. This letter is not open season on worship leaders. I hope it is a simple challenge with a simple solution.
My Background: I have been a speaker for the past 18 years (10 years full-time) I have travelled across Canada and the US to over 2000 churches, camps and conferences. I have had a chance to see hundreds of musical worship artists and bands over these years.
The Deconstruction:
In almost all of the services, I attend the musical worship time starts the same.
"Please stand and worship."
"Let us all stand and worship."
"Are you ready to worship God today?"
I was in a church the other week and the congregation was asked to stand. 5 rows in front of me was a 70+ older gentleman. After being asked to stand I watched him shuffle forward and sit on the end of his seat. He then took a few really deep breaths and he then began to slowly stand. I could see the strain it took him just to get his body to stand. Once standing he leaned over a little and held onto the chair in front of him with both hands.
Watching this man made me think about my own journey. In this moment I wondered if the language we use needs to change. Personally with my own struggles with an anxiety disorder standing in one place is one of the worst things for me. When I am asked to stand I know I have 2 choices:
I stand and then I hold onto the chair in front of me while my anxiety rises and I begin to feel dizzy. My goal becomes to survive standing and the idea of participating in the musical worship is far from me.
I stay seated. I often do this but I then feel bad. The instruction was to stand and I am not doing that, not out of rebellion but out of necessity. The people around me often give me weird looks not knowing my journey.
I think there are numerous people in our Christian church world who might struggle to stand:
Elderly
People with injuries
People with physical illness and chronic pain
Parents of small children not sleeping through the night.
People exhausted from struggles sleeping
People struggling with Anxiety Disorders. Statistics say this would be 40% or more of your congregation of all age levels.
probably others I am missing from this list as well
Is the assumption people can only worship God standing?
"A Leader is someone who looks at the world and says it does not have to be this way … and does something about it."
Muskoka Woods Leadership Studio
So I simply say maybe it does not have to be this way…
The Reconstruction:
If we are going to deconstruct a structure we must look at what we might construct to offer an alternative to that structure.
I would love to hear language more inclusive for all people. Something like:
"Welcome, I want you all to feel free to worship God however you want to worship God during the songs we play. Feel free to
Stand
Sit
Kneel
Come to the front or stay in your seats
Raise your hands or keep them on your lap
Close your eyes or keep them open
Sing or just think and pray through the lyrics
Read the lyrics and know what you are singing. Some of today of praise and worship songs have powerful lyrics of allegiance and alliance to the kingdom of God.
This is your time to worship God however you might worship God. It's not a choral sing. A musical worship leader is to create an environment where we can corporately / individually worship God. If the language of "everyone stand" hinders someone then it can easily be corrected by adding a few sentences.
I think that sometimes we forget to lead in this aspect and we are just singing songs and asking people to join us. I would challenge all of you to free people and empower people in musical worship.
Thoughts on this?
Added Aug 7, 2021
In my book Parenting: Navigating Everything there is a large chapter on mental health where I go into more detail on all aspects of technology. Click Here.
I also made a video last year on 10 ways to make your church a safe space for people with mental health/illness. Click here or it should open below.