Finally, Apple Releases Screen Time Controls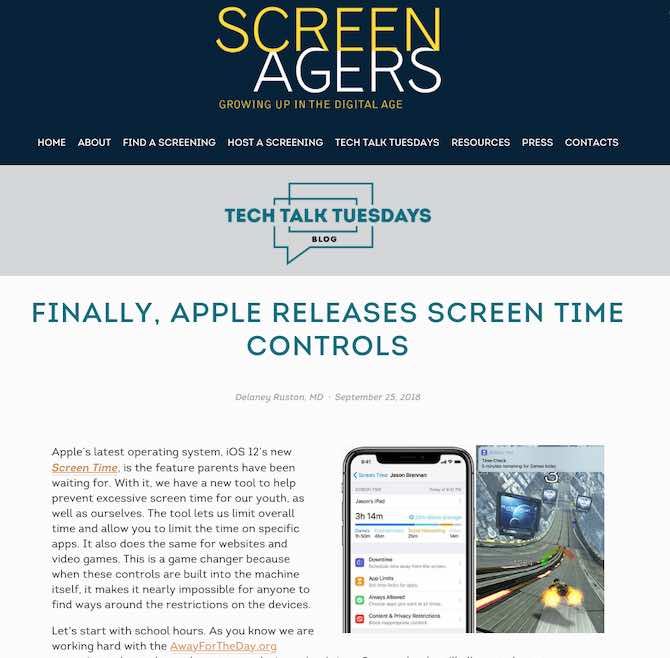 I was going to write a blog this week on the new Screen Controls Apple added in their new operating system (iOS12). This morning this article came through from the people at Screenagers and it is fantastic.
The goal of using something like this is to not over-parent, over-control, but to set up systems that help lessen the parent-child conflict. For example, rather than track down your tween to get the phone at, say, 9 pm, the phone can be configured to have all apps go off at 9 pm, including texting.

Adopting any new technology often sends chills down my spine. For those of you who feel the same way, I've included step-by-step instructions below on how to set this up. You and your child's devices both have to be set up for this to work.
Click here for the entire article.