Simon Sinek Q & A: How Do Cell Phones Impact Our Relationships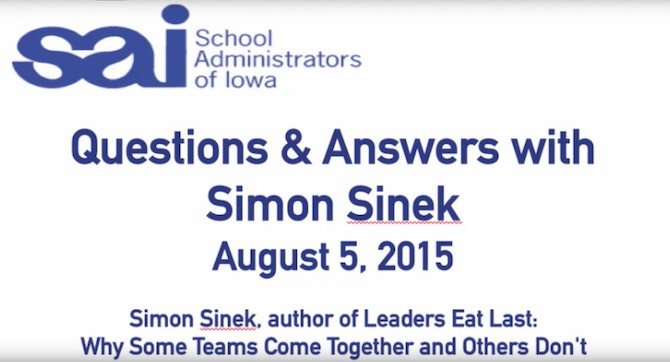 Such an important conversation for both students, parents, and leaders.
The most important thing to do is to get rid of the device when you're engaging with another human being

They are afraid to talk to people

Human relationships is what makes people happy.

You don't try and change peoples thinking to get the behavious, you change the behaviour to change their thinking.
Click here for the youtube clip if it does not load below.