New Talk is out! Parenting: Navigating Everything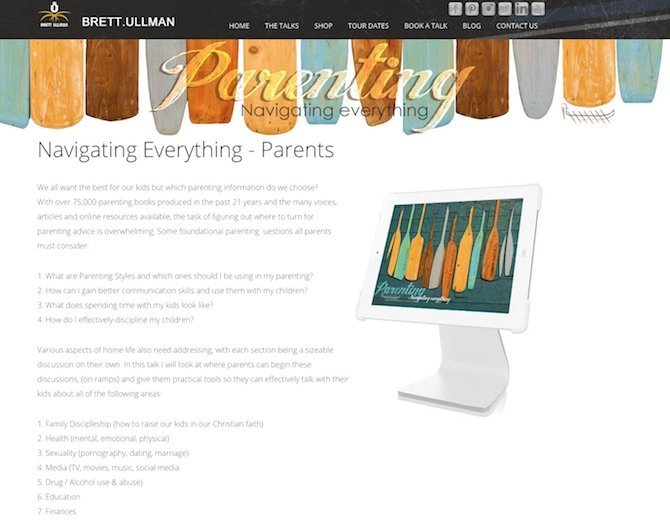 My new Parenting: Navigating Everything talk is now completed. Love a chance to speak this to your parents at your church, school, conference, camp, or other events.
We all want the best for our kids but which parenting information do we choose? With over 75,000 parenting books produced in the past 21 years and the many voices, articles and online resources available, the task of figuring out where to turn for parenting advice is overwhelming. Some foundational parenting questions all parents must consider:
What are Parenting Styles and which ones should I be using in my parenting?
How can I gain better communication skills and use them with my children?
What does spending time with my kids look like?
How do I effectively discipline my children?
Various aspects of home life also need addressing, with each section being a sizeable discussion on their own. In this talk I will look at where parents can begin these discussions, (on-ramps) and give them practical tools so they can effectively talk with their kids about all of the following areas:
Family Discipleship (how to raise our kids in our Christian faith)
Health (mental, emotional, physical)
Sexuality (pornography, dating, marriage)
Media (TV, movies, music, social media)
Drug / Alcohol use & abuse
Education
Finances
Let's look together at how we can best help our kids navigate the world they are growing up in.
They will not be with me forever, so I prepare them accordingly. – Trophy Child, Ted Cunningham
Click here for the link to my website.
New poster is below