How To Actually Comfort Your Partner During An Anxiety Attack (Because Saying 'Don't Worry' Does Nothing)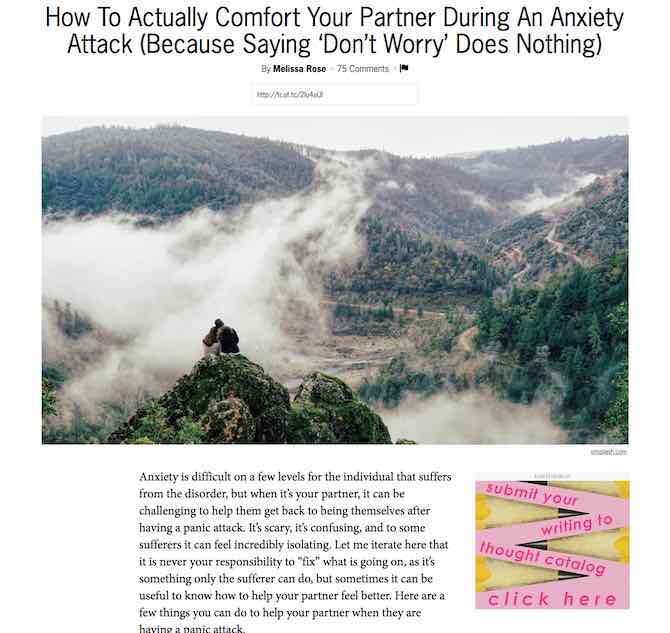 We often talk about how someone struggling with anxiety or panic can help themselves but we rarely seem to talk about how loved ones can support people in this tough moment. This is a really good practical article on how to help people going through a panic attack.
Anxiety is difficult on a few levels for the individual that suffers from the disorder, but when it's your partner, it can be challenging to help them get back to being themselves after having a panic attack. It's scary, it's confusing, and to some sufferers it can feel incredibly isolating. Let me iterate here that it is never your responsibility to "fix" what is going on, as it's something only the sufferer can do, but sometimes it can be useful to know how to help your partner feel better. Here are a few things you can do to help your partner when they are having a panic attack.
For the entire article please click here.