50 Questions To Ask Your Kids Instead Of Asking "How Was Your Day"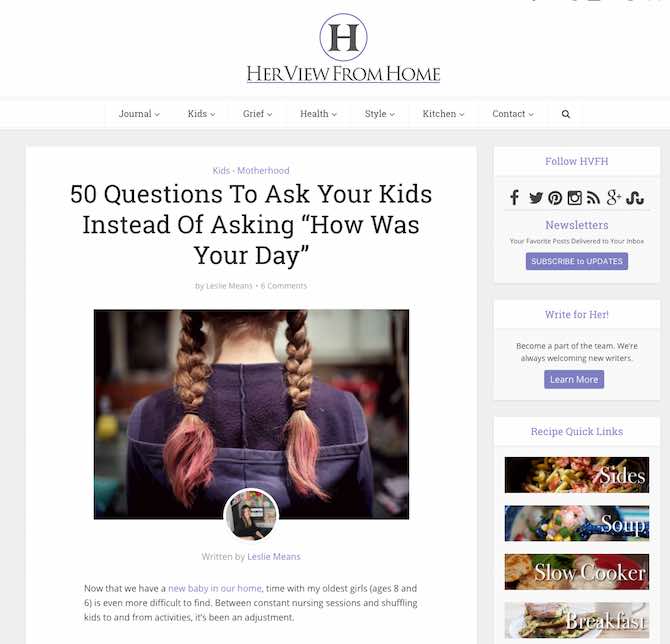 Dinner is a great time for people to engage in conversations. Here are some great questions.
So I asked our writers to share some of their favorite conversation starters with their kids. These are especially great after a long school day when your babies don't want to chat.

What made you smile today?
Can you tell me an example of kindness you saw/showed?
Was there an example of unkindness? How did you respond?
Does everyone have a friend at recess?
What was the book about that your teacher read?
What's the word of the week?
Did anyone do anything silly to make you laugh?
Did anyone cry?
What did you do that was creative?
What is the most popular game at recess?
40 more questions on her website.  Click here for the entire article.