A photographer edits out our smartphones to show our strange and lonely new world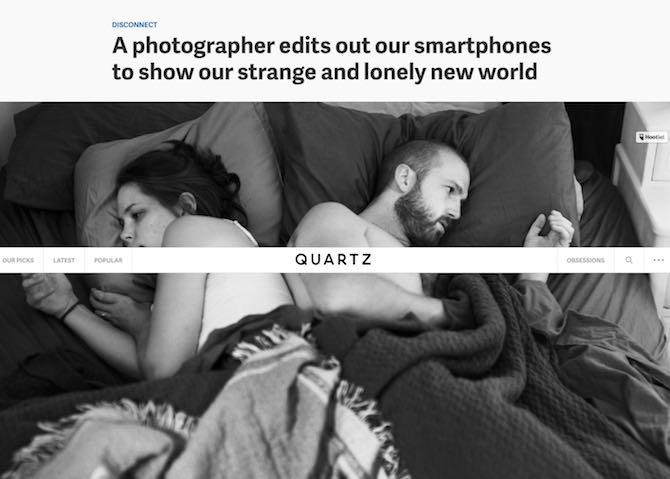 Do you see yourself in these photos? If so changes need to be made.
Are you reading this on a handheld device? There's a good chance you are. Now imagine how'd you look if that device suddenly disappeared. Lonely? Slightly crazy? Perhaps next to a person being ignored? As we are sucked in ever more by the screens we carry around, even in the company of friends and family, the hunched pose of the phone-absorbed seems increasingly normal.
Click here for the entire article.