Update: The Porn Project: Now Available on DVD or Digitally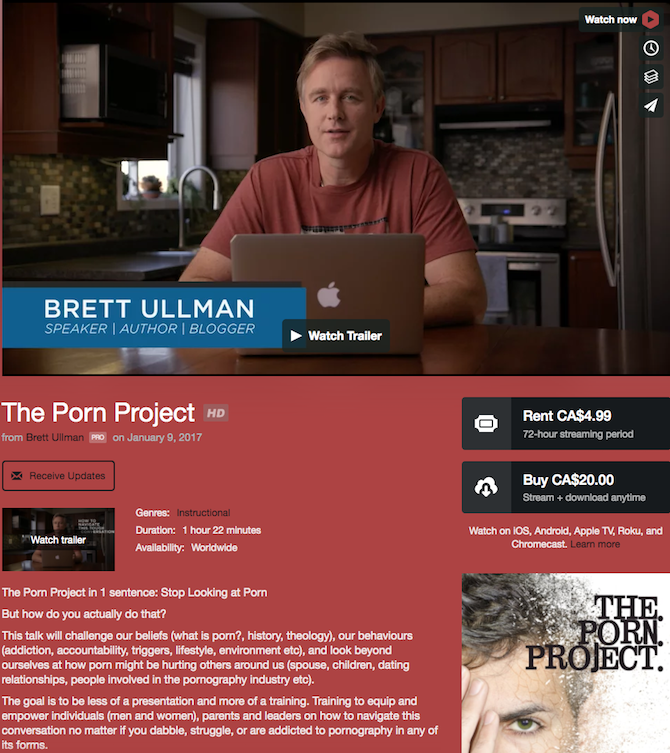 I am so excited to announce that my talk "The Porn Project" is now available for Digital Download.
Please click here to buy or rent this talk.
Click Here to buy the DVD.
Tons of resources from the talk available here.
I would love to come and speak this talk to your church, camp, school or conference.
Trailer: