The Common Sense Census: Media Use by Tweens and Teens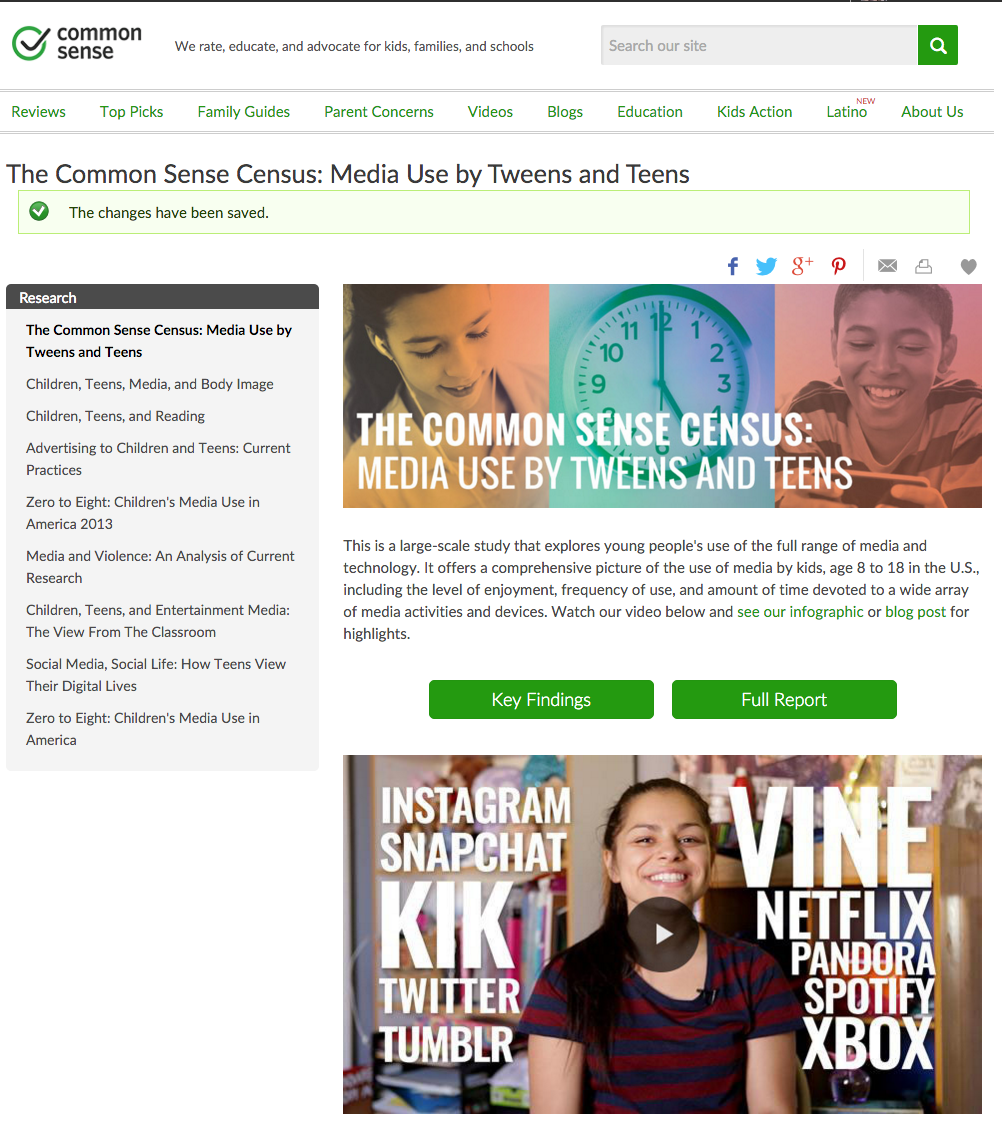 Incredible information about media use from Tweens & Teens. Worth the time to sign in (free account) to Common Sense and read the Full report.
7-8 hours per day.

You always have to be on it.

Over 1/3 of Boys spend more than 2 hours a day playing video games.
To see just the info graphic please click here.
To find the Full Report click here.