Canadian Truth.Teller: Alex Street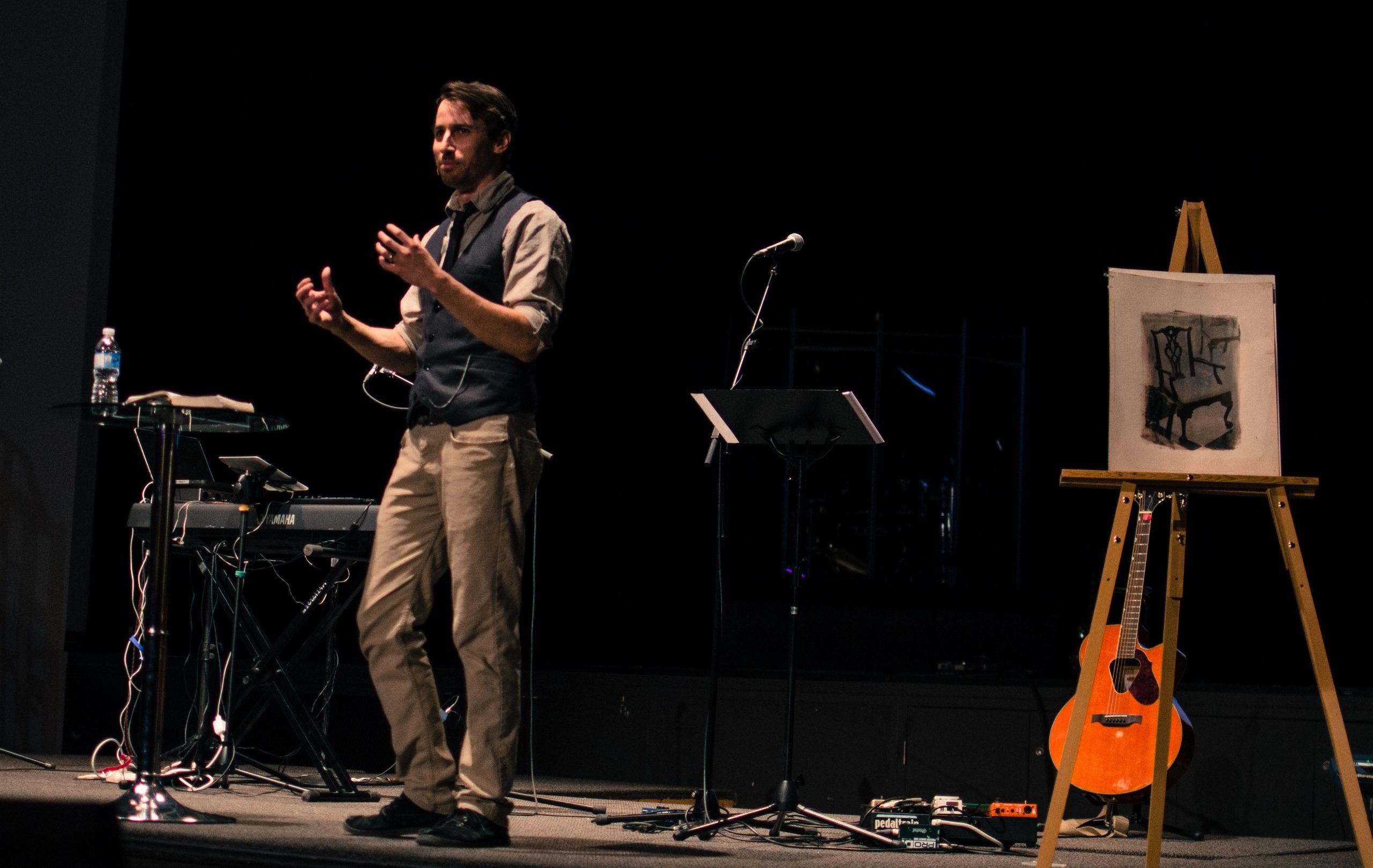 The desire to grow up and be a famous actor is the foundation for my love and comfort on stage.  The skills of an actor have been refined over the years to mold me into a unique, energetic, and inspiring storyteller.  From Jr.Highers to Young Adults to their Parents – I am comfortable speaking to all ages in a crowd of any size to help them see that there is always something bigger going on. 
The only way I can help others see in themselves what I believe God sees in them is if I'm trusting in the Way of Jesus, and I believe Jesus chooses grace and love over fear and law every time.
I hit a turning point this past year when I began asking the question, "can we truly live like Jesus today?"  The radical way of love, and peace, and valuing others is something I often speak boldly towards.  I will encourage others to see themselves as a beloved child of the living God, and go from there.  Delivering a sermon/talk is about creating a memorable moment while inspiring life-change for those involved.
While serving as a Local Church Youth Pastor for 10 years and directing a series of Youth Retreats for 6 years, I had the privilege of working with and listening to and coaching dozens of Speakers which has sincerely helped me understand what 'works' with a crowd of teenagers (and their leaders) and what 'fails'.  With this experience and deep love for the craft, I hope to connect with new people and programs and bring something refreshing and inspiring.
ADULT CHURCH SERVICES/GATHERINGS
Will work within the framework of an existing series or theme, if desired.
YOUTH RETREATS/CAMPS
Will work within the theme of the Retreat/Youth Ministry.
PARENTING CLASSES/SEMINARS
"Let's Get Messy: The Jr.High Years and Beyond" – Understanding your Young Teen may not be entirely possible, but we can make big steps by having an honest conversation about what is really going on in their minds, bodies, and souls. 
"Tribes: Helping Teens Think Outside Themselves" – Connect youth with a small, close-knit community and you will help them begin to live for the sake of others. 
YOUTH WORKERS CONFERENCES & LEADERSHIP TRAINING
"Making Teaching Magical" – Helping teens engage with a message through elements of surprise, objects, and storytelling.
"Let's Get Messy: Jr.High Ministry" – What you need to know as you begin investing in this underestimated generation.
"Mind The Gap" – A conversation about the relational gaps we can see teens falling into during their time in your ministry.  As leaders move on or friend groups shift, how can we connect our youth to a wider circle of influence?
"The Good News About Youth Ministry" – Youth Ministry in Canada is changing, at times it feels like Local Church Youth Ministry is fighting a losing battle.  The Good News is, it doesn't have to be this way.  It's worth the risk, try something new. 
"Tribes: Helping Teens Think Outside Themselves" – Connect youth with a small, close-knit community and you will help them begin to live for the sake of others. 
"Telling a Better Story" – Trust that your story will help others understand the Story of God.  Trust that telling better stories will engage others and help them understand where they fit in the great big Story of God. 
To Learn more about Alex please check out his website – Click Here!