How to Have a Family Meeting |Conducting an effective family meeting | Parenting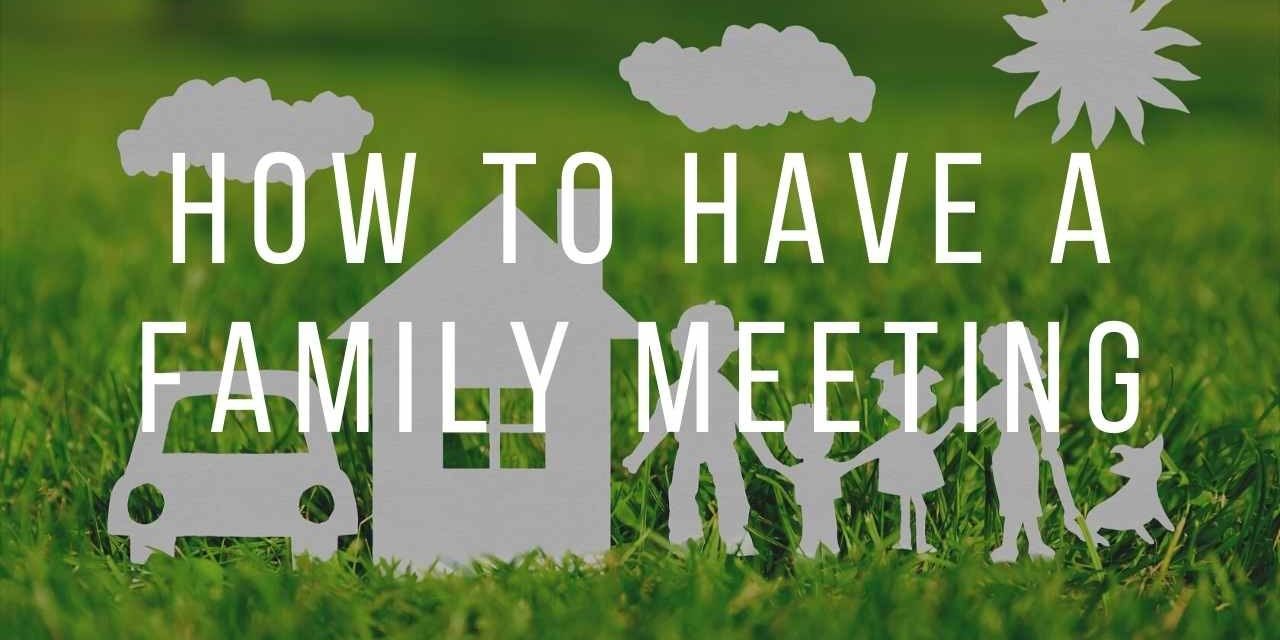 How to have a family meeting. An AGFM (Annual General Family Meeting) if you want to call it like in the business world.
I had the chance to do the Arrow Leadership Program a number of years ago. At that time the Director was Carson Pue. In one of his sessions, Carson challenged us to have a yearly General Family Meeting. I remember sitting in class thinking what a weird idea this was to have a business meeting with your family. He talked about how his sons felt that they had a say in what went on with the family because of these meetings.
I came home from Arrow and that year decided to have our first "Ullman Family Meeting". My wife and I put an agenda on the fridge and asked the kids (Zoe-7 and Ben-6) to write down anything they wanted to talk about. We got to the day of the family meeting and the list was … blank. We had our meeting and talked about different things but the kids were not really into it. At the end of the meeting, we told the kids to celebrate we would go to any restaurant they want. Can you guess where 2 young kids wanted to go? McDonald's. After a really bad dinner, I said to Dawn that we need to be done with our family meetings. She told me that we should try one more time.
The next year, in the last week of Aug we decided to try it again. This time the agenda on the fridge was filled top to bottom. Item #1 they wanted a new baby brother or sister and #2 they wanted a new dog. I realized that we were now talking about real issues. That year when we asked them where we wanted to go my daughter said: "The Keg" (it's a nice steakhouse in case you don't know). Things were looking up.
Every year since we have done our yearly family meetings and gone out to the Keg. This year our meeting was a little late but we had it last night.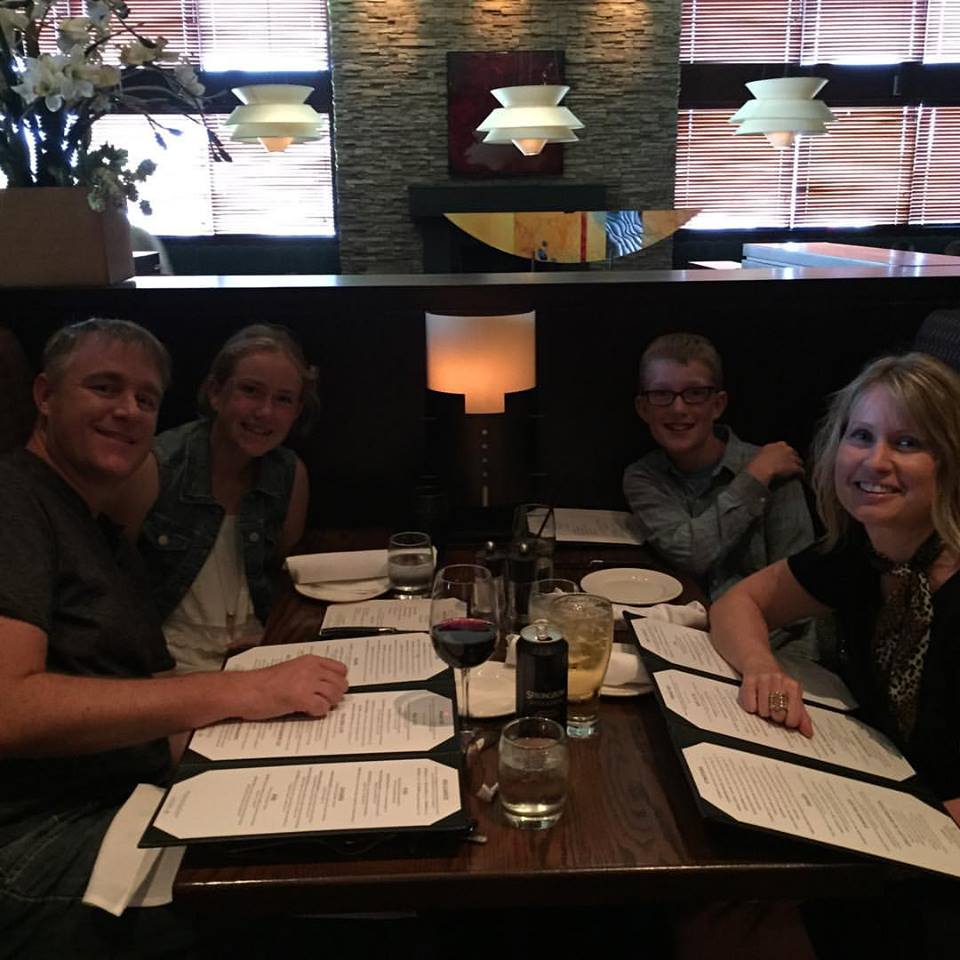 So what does a Family Meeting look like? It is quite simple it is a time to talk about anything that people want to talk about. Here are some areas that my family talks about:
Vacations – are we having one? where will we go? if we are having one we know we will have to be careful with money throughout the year
Activities – what are the kids going to take part in this year? My daughter is going to take dance lessons and my son is going to do baseball. Both want to ski and snowboard as well
School – we talk about how the year will look. Both of my kids talked about how they want to get straight A's on their reports card. We talked about how they might go about doing that.
Chores – we talked about how we need help around the house and have a list of certain things the kids are responsible for (cleaning their own rooms, clearing dishes off table, emptying the dishwasher etc)
Meals – Zoe and Ben are going to start cooking 1 meal a week with either Dawn or me.
Faith – For us we are a family that is going to try and follow living a Christian life. We talked about how we are going to go to church (which service early or late?), Read our Bibles etc
Camp – my kids want to go to camp again next year so we talked about which weeks this will be.
Birthday's – are we still having parties? How much will we spend on them? Dawn decided this year that for her present she wants to go to Riply's Aquarium in Toronto with the family.
Halloween – Are the kids still going out? If so which costume do they want?
Spending Freeze – this year we decided to do 1 month spending freeze (after the Keg dinner). No spending on anything except the necessities for 1 month.
Any purchases we need to do as a family? New bikes, clothes, shoes, different foods?
The goal is that my kids feel that they have a voice in the family. A few years ago we were voting on our family vacation. Dawn, Zoe and Ben voted to go to Mexico. I voted to go anywhere in the world but Mexico. As we landed in Mexico a few months later I think my kids realized that they do have a real say in what we do as a family.
Last year was another major discussion. Do we get a dog? This was on the agenda for the past 3 years. Ben was willing to give up the vacation to get a dog. Our kids needed to understand that getting a dog has a lasting impact on the family. Last year we decided that this was something that we were doing to do. Bailey (our English Bulldog) has been with us since Nov of last year.
There is also a time at the end of the meeting for anyone to bring up anything that is going on that they want to talk about.
To be honest, before we started our family meetings I thought it was a really dumb idea. It has ended up being an idea that has had profound implications in our family. It helps us to look strategically and intentionally at who we are as a family and to agree on how we do things as we move forward.
My challenge to you would be to have your own Family Meeting. It does not matter how old or young your kids are it is never to late to start.
Side Note: All families are different. You might be a family that has lost a spouse due to death, you might be divorced or separated. You CAN still have a family meeting. It might just be you and your kid. Some of you might not have kids. Then have a family meeting with just you and your spouse. Some of you might be single. This might sound weird but if you are single once a year sit down and strategically look at the year coming up and how you want to live it.
Love to hear about how your own family meetings go.
Added Aug 3rd, 2021
We now have kids who are 19 (2nd-year university) and 17 (1st-year university). The meetings just change as the kids get older.
– how can we help you get ready for school?
– discuss all the finances around school
– if there is a chance we can take a vacation this year what do we want to do?

It ends up being a nice time to celebrate the family. See the newest family meeting picture below. Wow, the kids have grown!
Here is a video I did on how to have a family meeting.
I talk more about this in detail in my book Parenting: Navigating Everything released July 2020. Click here for more information.