Cannabis and the CMA (Canadian Medical Association)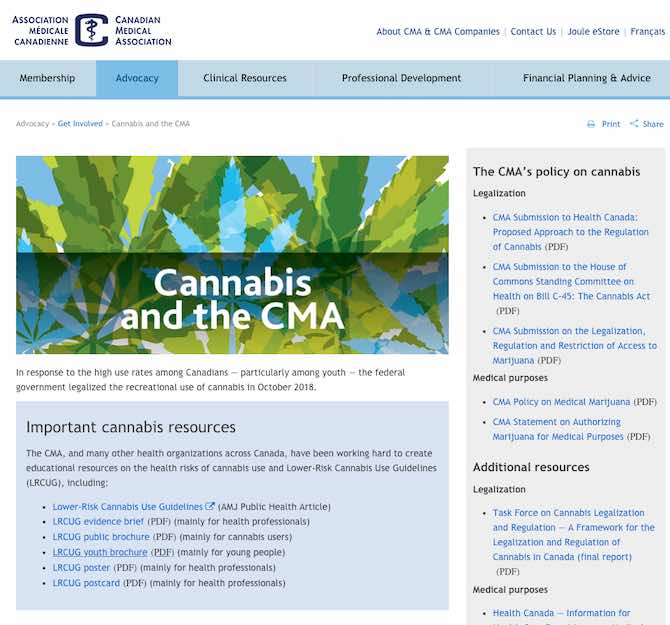 There is some great information on the CMA site.
Recommending a public health approach
In legalizing cannabis, the federal government must focus on protecting Canadians and reducing any potential impact on health — in particular for children and youth.

In its submission to the federal Task Force on Cannabis Legalization and Regulation, the CMA recommends a broad public health approach that would focus on:

preventing drug dependence and addiction;
increasing availability of assessment, counselling and treatment services for those who wish to stop using; and
increasing the safety for those who are using through harm reduction programs and awareness.
They have posters and other links you can check out as well.
Click here for the website.