7 Crippling Parenting Behaviors That Keep Children From Growing Into Leaders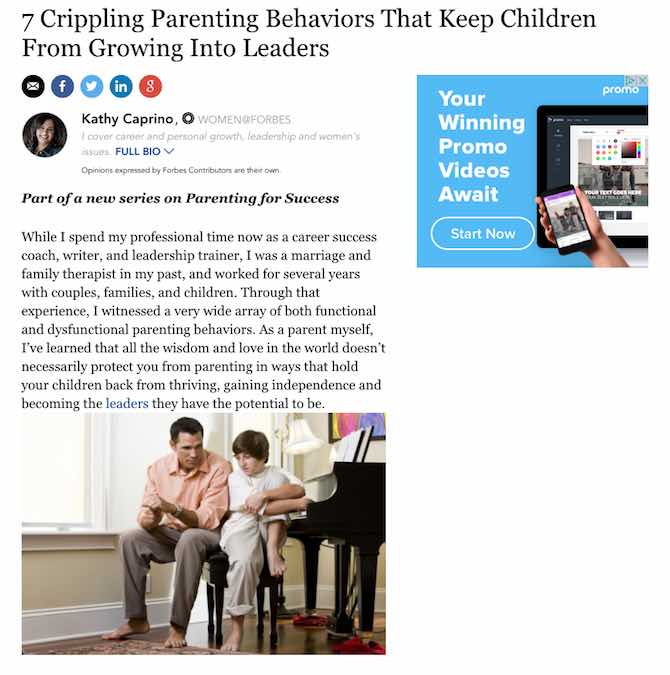 A really good article in Forbes for parents. Always good to be evaluating how we parent.
"I think both fear and lack of understanding play a role here, but it leads with the fact that each generation of parents is usually compensating for something the previous generation did. The primary adults in kids' lives today have focused on now rather than later. It's about their happiness today not their readiness tomorrow. I suspect it's a reaction. Many parents today had Moms and Dads who were all about getting ready for tomorrow: saving money, not spending it, and getting ready for retirement. In response, many of us bought into the message: embrace the moment. You deserve it. Enjoy today. And we did. For many, it resulted in credit card debt and the inability to delay gratification. This may be the crux of our challenge. The truth is, parents who are able to focus on tomorrow, not just today, produce better results."
Click here for the entire article.