52 weeks of Parenting Questions and Solutions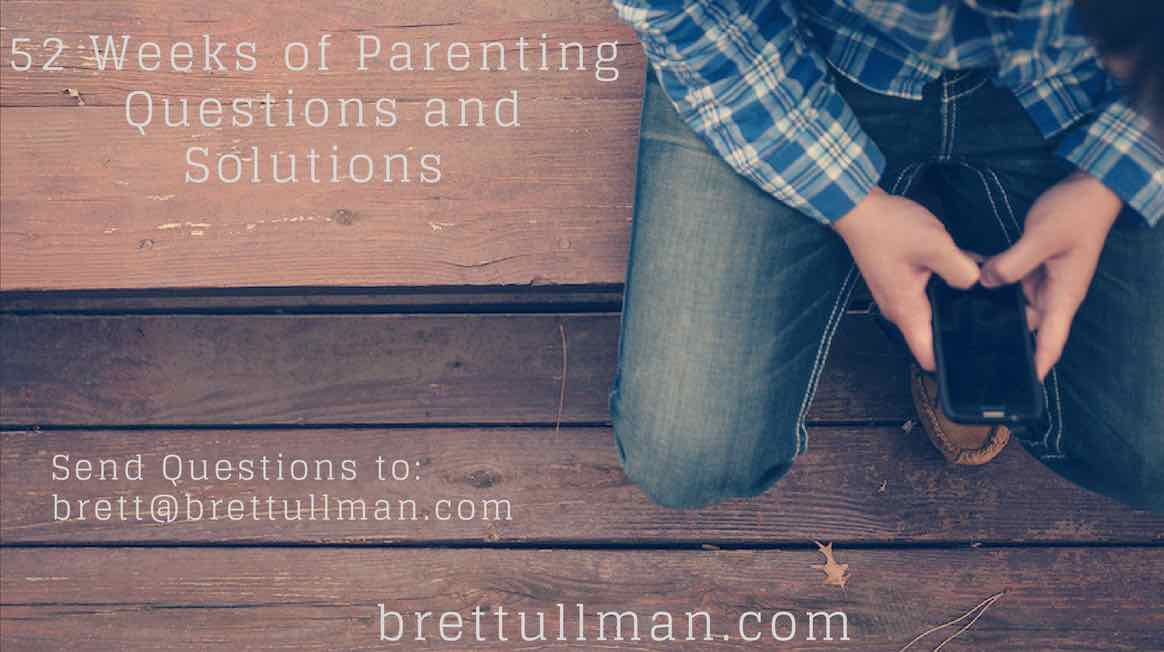 As we head into 2018 I thought that I would start a new weekly Vlog (video blog) going through questions people have dealing with any aspect of parenting. I have been researching the concept of parenting for my new parenting talk (Parenting: Navigating Everything – Equipping and empowering parents to lead wisely, model vulnerably, and shape faithfully as they help their children launch into adulthood) and the new book on Parenting which I am presently writing. I thought it would be fun to take 1 question per week and do a YouTube video with some solutions to how we actually deal with that issue.
So what I presently need to start are questions parents have. This can be for any aspect of parenting. Below are the categories in the new talk.
Foundations of parenting:
Parenting Styles (what are they, which ones should we be doing)
Communication
Time
Discipline
Topics we must address:
Family Discipleship
Health (mental, emotional, physical)
Sexuality (pornography, dating, marriage)
Media (TV, Movies, Music)
Drug / Alcohol use and abuse
Education
Finances
Please add your questions to this blog or on social media and I will copy your questions over to a list for the next year. You can also email me at brett@brettullman.com
Thanks and Happy New Year to everyone.