What was something your counsellor said that was a game-changer in your life?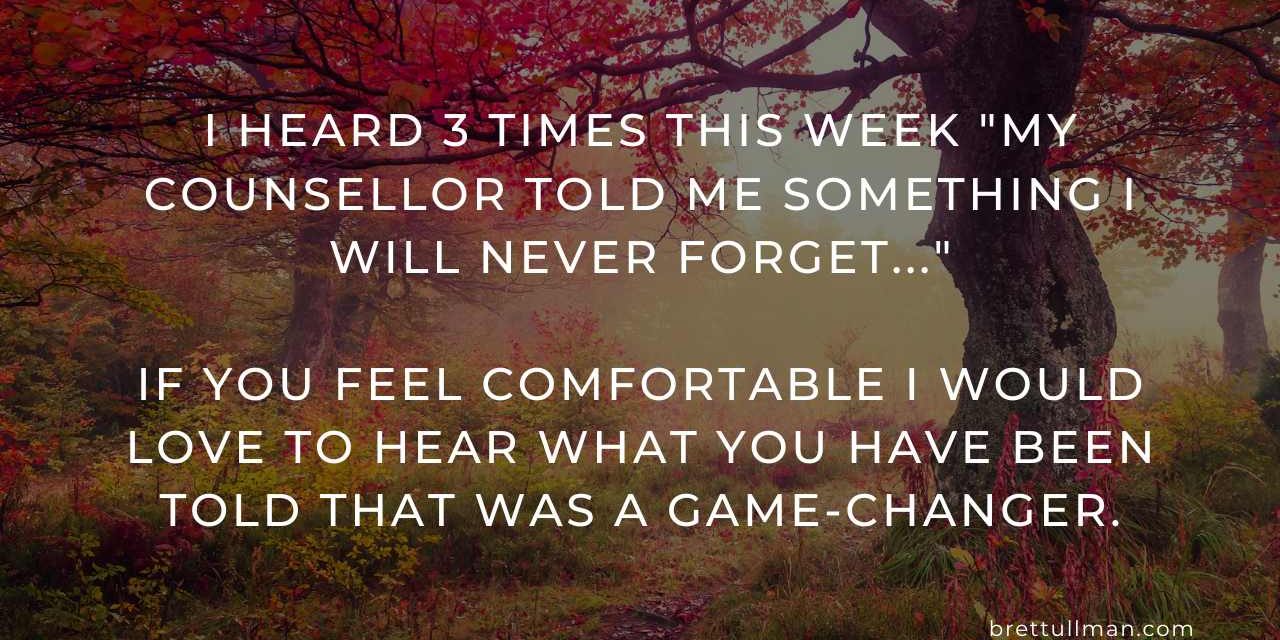 Three times this week I was having a conversation with someone and they said something along the lines of
"my counsellor once told me something I have never forgotten, and it was a game-changer in my life."
I thought this might be great to see if people are willing to share some of these words of wisdom. Please drop it in the comments or send me a DM or email.
Thanks