CCLP 014: Brett Ullman On Anxiety, Depression And Mental Health In Church Leaders And In The Church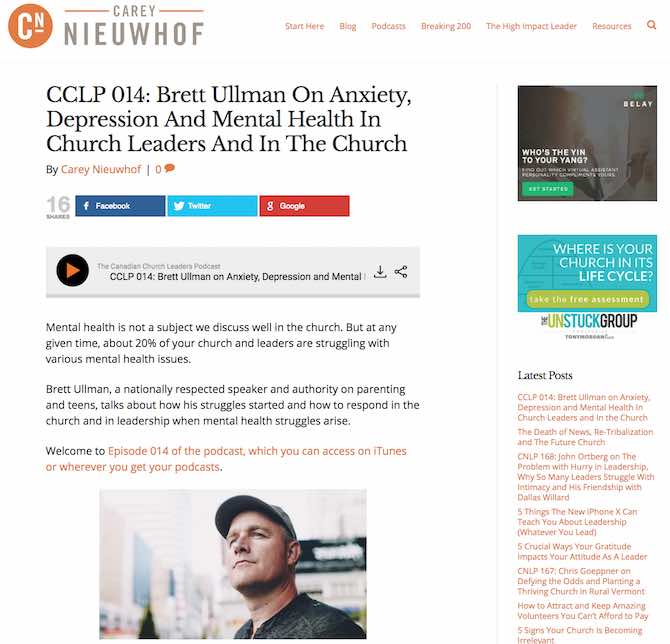 I had the privilege of sharing my mental health journey with Carey Nieuwhof on his Canadian Church Leaders Podcast. It's probably the longest conversation I have had on my journey to date.
Mental health is not a subject we discuss well in the church. But at any given time, about 20% of your church and leaders are struggling with various mental health issues.

Brett Ullman, a nationally respected speaker and authority on parenting and teens, talks about how his struggles started and how to respond in the church and in leadership when mental health struggles arise.
Please click here to listen to the podcast. I would also encourage you to subscribe to this podcast. It's one that I never miss.