Brett Ullman – Winter Youtube Tour: 6 talks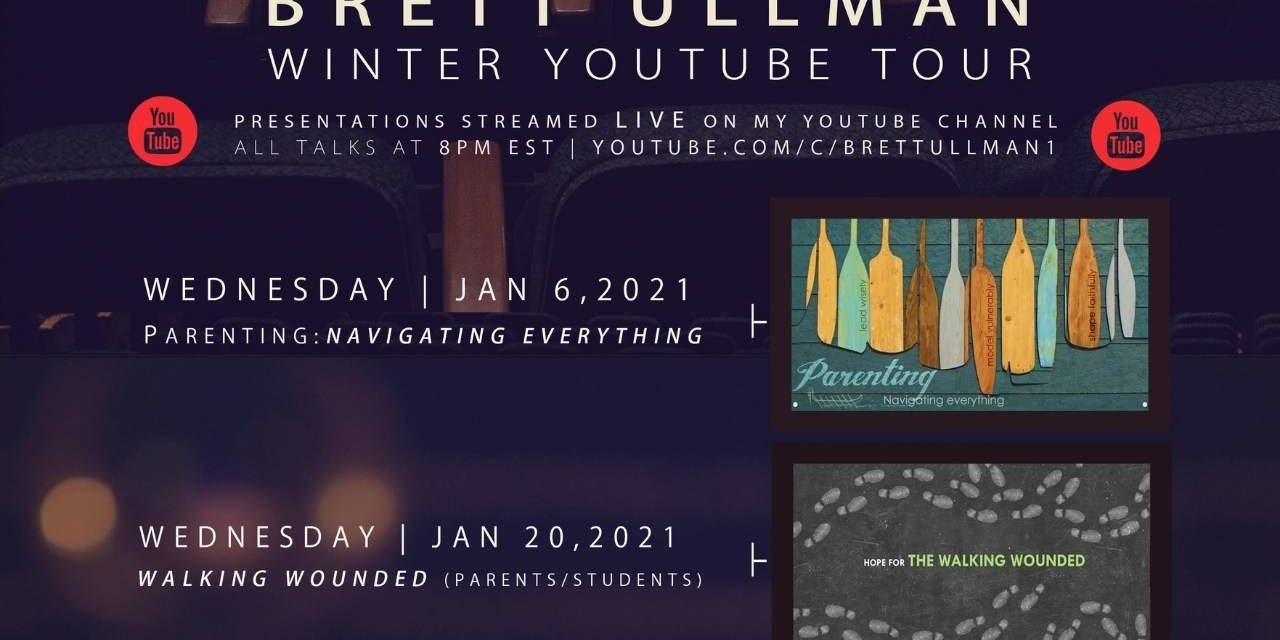 I have decided to do a winter tour completely on my Youtube channel.
For the pastor, there are a number of talks to help build into your congregation on some really tough topics.
For the Youth Pastor, there are 4 talks that students can take part in (only leaving out parenting and men)
For the parent, there is 6 talks that will help equip you in all of these areas.
For the student, there are 4 talks that will give you some great discussion on tough topics like mental health, media, pornography, and dating.
So how does this work.
Follow me on my Youtube Channel. Click here for a direct link – https://www.youtube.com/c/BrettUllman1 I would encourage people to do this now and not wait until the night of a presentation and not know where to find me.
2. The day before I will set a scheduled Youtube Live.
3. I will go live at 8pm, EST. There will be a short countdown as people start to watch.
Each presentation will be a full presentation with some Q and A afterwards. There is no cost for this.
There is a large poster you can use. You can find the link here.
This winter season looks to be a tough one. I hope this tour will add some value to all of you in this crazy season.
If you have any questions please let me know. thanks