Common Sense Media Census Measures Plugged-In Parents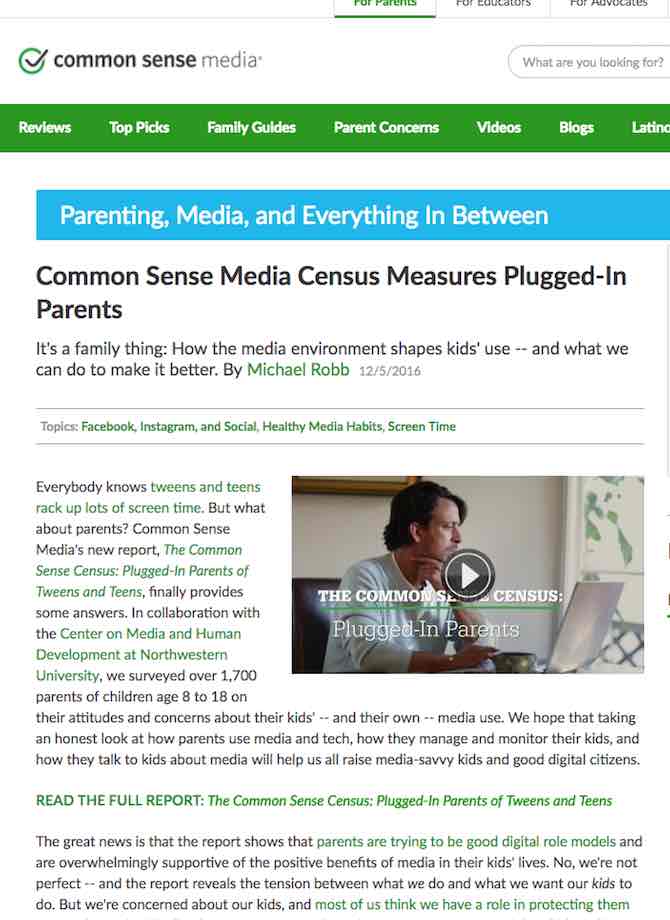 As someone who speaks to parents on media I often hear parents talking about how much screen time their kids are having. I love that this article switches this question and asks how much screen time are parents having? It is tough to tell your kids to get off their technology as you are using yours.
Everybody knows tweens and teens rack up lots of screen time. But what about parents? Common Sense Media's new report, The Common Sense Census: Plugged-In Parents of Tweens and Teens, finally provides some answers. In collaboration with the Center on Media and Human Development at Northwestern University, we surveyed over 1,700 parents of children age 8 to 18 on their attitudes and concerns about their kids' — and their own — media use. We hope that taking an honest look at how parents use media and tech, how they manage and monitor their kids, and how they talk to kids about media will help us all raise media-savvy kids and good digital citizens.
Click here for the entire article.