More than Butterflies: Overcoming Social Anxiety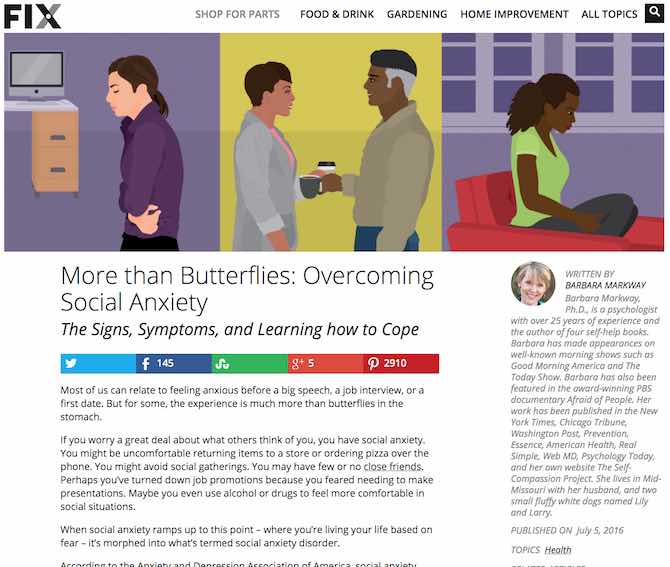 The Signs, Symptoms, and Learning how to Cope
Great article on Social Anxiety. Please take a few minutes to read it. Very practical advice for those people struggling.
If you worry a great deal about what others think of you, you have social anxiety. You might be uncomfortable returning items to a store or ordering pizza over the phone. You might avoid social gatherings. You may have few or no close friends. Perhaps you've turned down job promotions because you feared needing to make presentations. Maybe you even use alcohol or drugs to feel more comfortable in social situations.

When social anxiety ramps up to this point – where you're living your life based on fear – it's morphed into what's termed social anxiety disorder.
Click here for the entire article.