Anxiety Is An Invalid Excuse.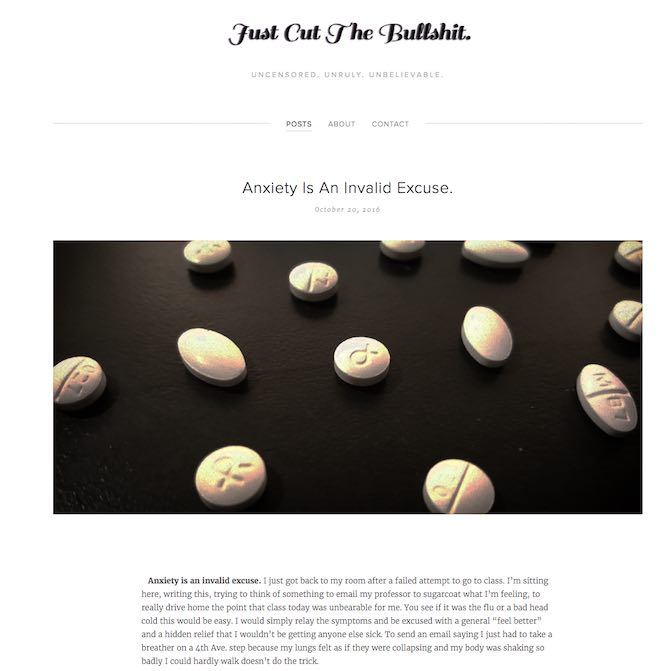 Very powerful. Small language.
Anxiety is an invalid excuse. I fear having to tell people I'm on medication because the second I do, I see my fears written across their faces. The fact that I have to take a dose of something with an unpronounceable name twice a day just to make me feel like I'm residing on some middle ground that makes me capable of mandatory human function immediately sets off alarms that I am a lesser person, lacking independence and radiating unpredictability. All of a sudden I'm the crazy, mentally unstable girl completely incompetent and incapable of any mundane task in front of me. I don't even dream of revealing I have a Xanax in my bag in case of emergency, because the one time I mentioned it, the faces of my friends were the same as I'd expect if they saw me shooting up heroin in the bathroom of the bar.
Click here for the entire article.