New Cover Story in Time Magazine Highlights Porn Epidemic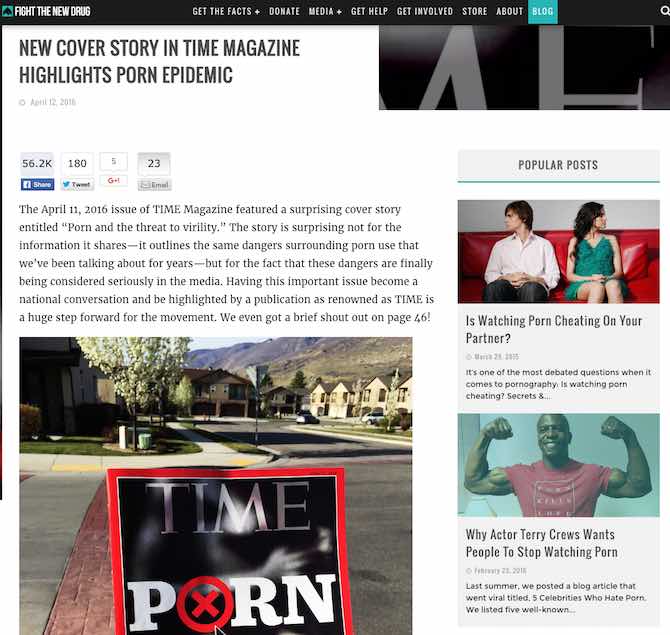 Great article in Time Magazine this week. If you don't get Time Magazine here are some thoughts on the article.
This TIME Magazine cover story also highlights the growing pornography industry and consumption among young people—46% of men and 16% of women ages 18 to 39 intentionally view pornography in any given week. While not the focus of the story, TIME mentions other problems with pornography like how porn often celebrates the degradation of women and normalizes sexual aggression. A short article entitled "How porn is changing a generation of girls," by author Peggy Orenstein followed the cover story and highlighted how porn changes girls' perceptions of how they should act during sex. TIME also shares a message we have been spreading for years: Those in the anti-pornography movement are not anti-sex. In fact, we are pro-sex and pro-love. As Deem points out, porn is similar to other superstimulating things, like junk food and video games, in that these things, "have the potential to desensitize you to normal, natural things and ultimately rob you of the one thing you thought they would give you, the ability to experience pleasure."
Click here for the entire article.