Understanding Anxiety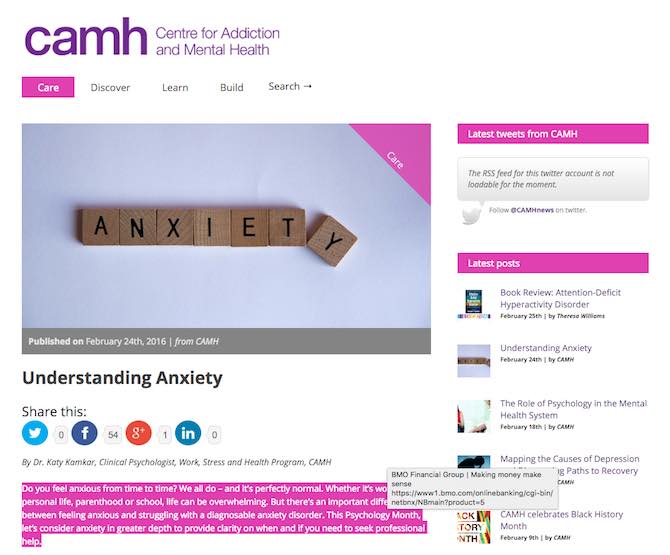 Great simple article.
Do you feel anxious from time to time? We all do – and it's perfectly normal. Whether it's work, personal life, parenthood or school, life can be overwhelming. But there's an important difference between feeling anxious and struggling with a diagnosable anxiety disorder. This Psychology Month, let's consider anxiety in greater depth to provide clarity on when and if you need to seek professional help.
Click here for the entire article.