My Favourite Christmas movies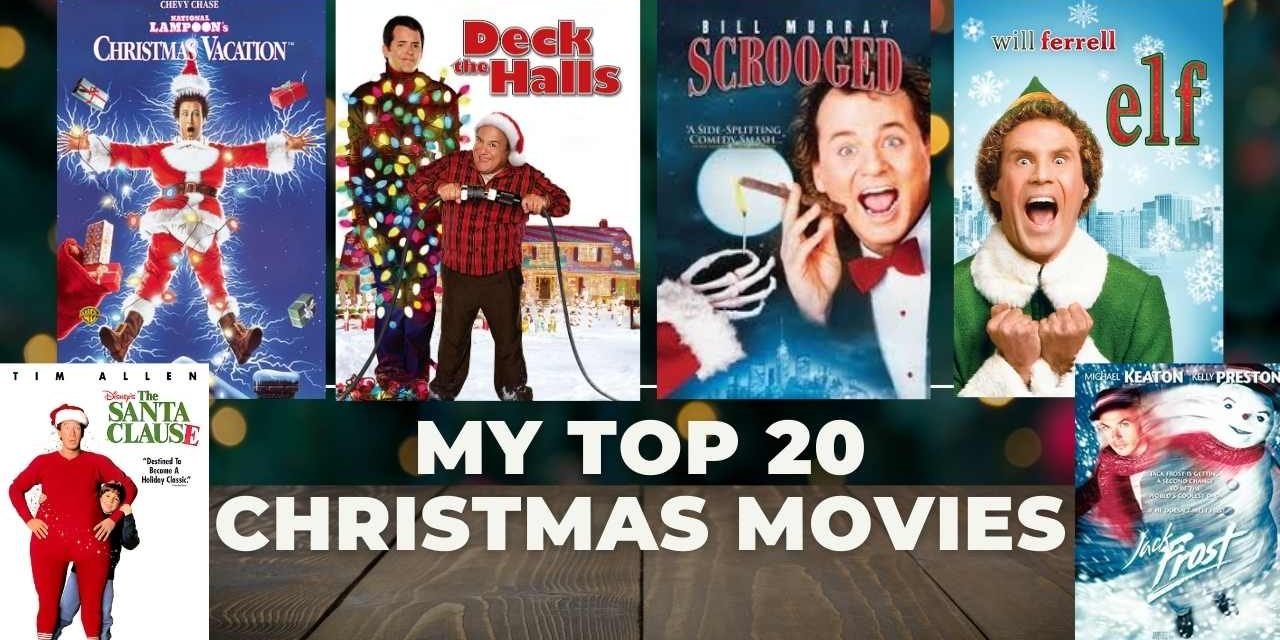 Someone asked me yesterday what my favourite Christmas were. I thought this would be a fun post. So here is my list.
This is NOT in any order. Just my favourites. It is just too hard to rank. What am I missing?
National Lampoons Christmas Vacation (1989)
Deck the Halls (Danny DiVito, Matthew Broderick, Kristen Davis, Kristen Chenoweth) – 2006
Home Alone 1,2, and 3 (Home alone 4 & 5 are pretty brutal)
Scrooged (Bill Murray) – 1988
A Christmas Carol (Jim Carey) – 2009
The Santa Claus 1, 2, & 3 (Tim Allen) – 1994, 2002, 2006
Muppets Christmas Carol – 1992
Snow Day – not really a Christmas movie but one to watch over the Christmas season (2000)
Elf (Will Farrell) – 2003
Arthur Christmas – 2011
Jack Front (Michael Keaton, Kelly Preston) – 1998
How the Grinch Stole Christmas – Jim Carrey (2000)
Jingle All the Way (Arnold Schwarzenegger, Sinbad, Phil Hartman) – 1996 – there is a Jingle All the Way 2 as well
Christmas with the Kranks (Tim Allen, Jamie Lee Curtis) – 2004
Polar Express – 2004
Fred Claus (Wince Vaughn, Paul Giamatti, Elizabeth Banks) – 2007
Twas the Night before Christmas (TV Cartoon Short) – 1975 – https://youtu.be/0skmusWwW-M
The Family Man – Nicolas Cage – 2000
The Raccoons Special – The Christmas Raccoons – https://youtu.be/VkFxxBu5i4w
Unaccompanied Minors – 2006
There are other movies that we could all debate whether they are Christmas Movies
Die Hard (Yes it is a Christmas movie)
Gremlins
Trading Places
The Nightmare before Christmas (Tim Burton) – 1993
Frozen
Batman Returns
There is also the list of amazing stop animation from when I was a kid
Rudolf the Red-Nosed Reindeer – 1964
Santa Claus is Coming to Town – 1970
A Year Without a Santa Claus – 1974)
Rudolf's Shiny New Year (1976) one of my favourites
Jack Frost (1979)
What am I missing? I hope everyone has a Merry and Safe Christmas in this crazy season we are all in.