'We're constantly asked for pictures': Teen researches why sending naked pics is now normal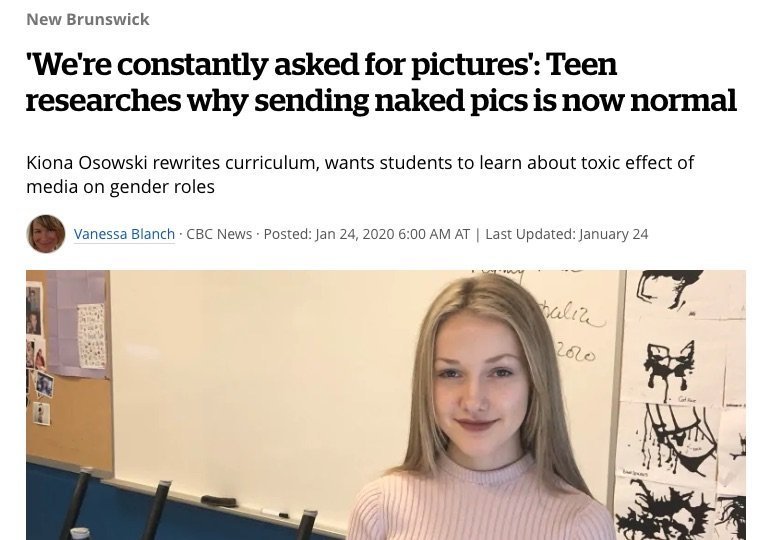 Since September, Kiona has been looking more closely at why boys feel entitled to ask for nude photos, and why girls feel compelled to send them.
"This has become a societal norm and we need to start taking it apart."
It is rare to see these conversations happening in the media. A really good article to read.
Please click here to read the entire article.