A Cure for Disconnection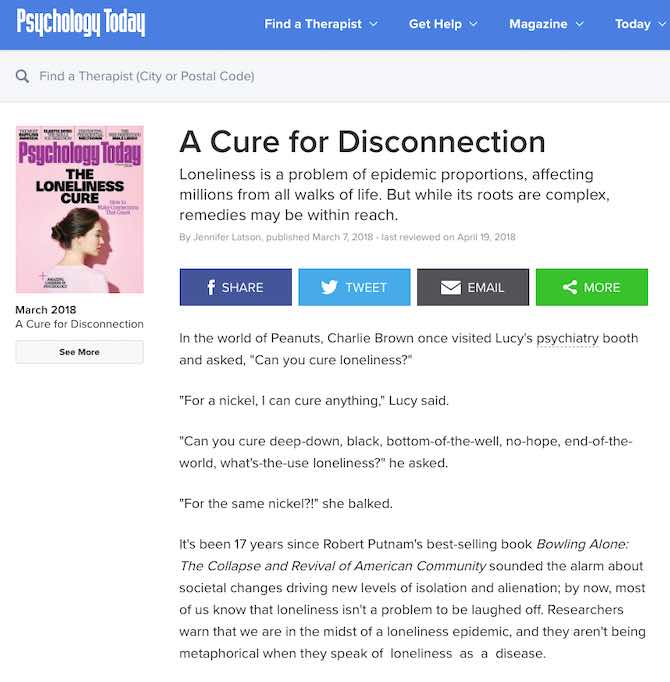 Great thoughts on Loneliness here. Well worth the read.
This is why traditional efforts to reach out to the lonely—by, say, visiting a nursing home—are often unsuccessful: They fail to foster deep, meaningful engagement. The encounter is pleasant but fleeting, and the effects don't last. "If I talk to someone for an hour and then leave, they're still lonely," says Dutch sociologist Jenny Gierveld, who has spent 50 years studying loneliness. "The basis of a meaningful bond is reciprocity. A lonely person can't just answer a lot of questions for an hour and feel connected. He or she has to do something."




Click here for the entire article.