Addicted to your phone? CBC: Marketplace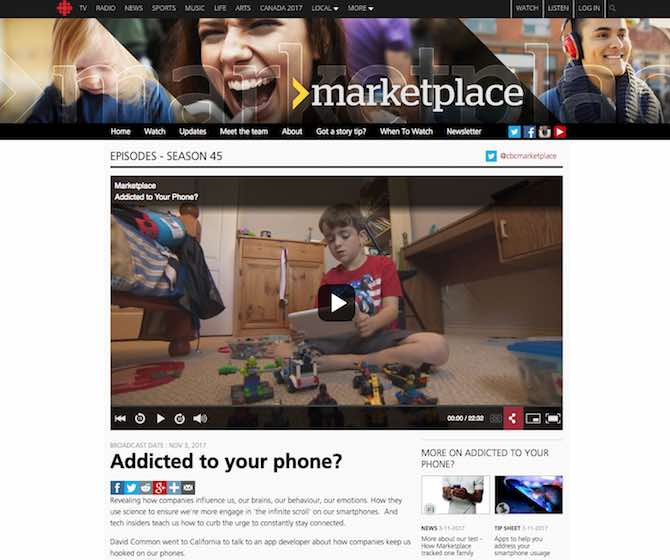 A powerful episode of CBC's Marketplace. Worth the 22 minutes.
We use Artificial Intelligence and Neuroscience to help apps become more engaging and persuasive… in other words more addictive.

How to personalize for every person uniquely whether it's the extra 10 points, the good job, the high five, the congrats.The secret lies in giving people pleasure
Click here for the entire video.