Stop Confusing Your Nerves With Having Anxiety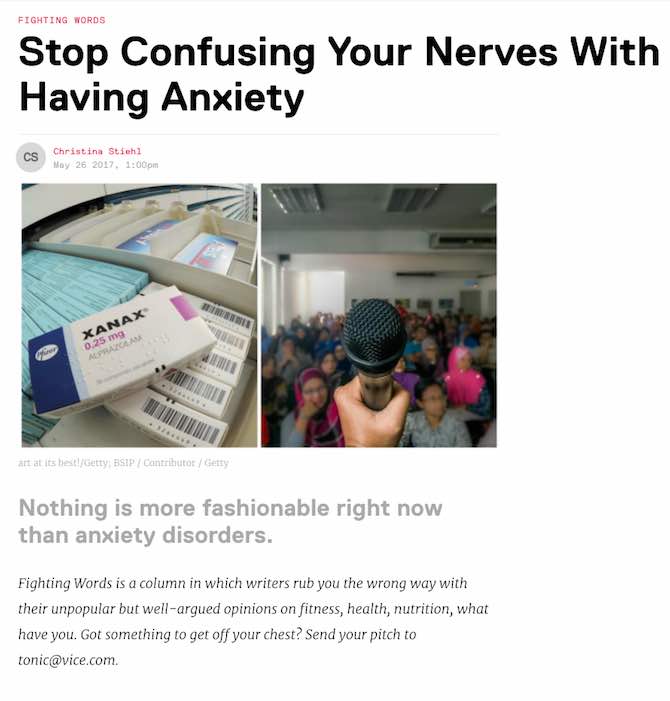 I agree that it is really important to have honest discussions about our mental health. Fully agree with this article.
But as much as I encourage people to be as open as they want to be regarding their mental health—after all, the more it's discussed, the more informed people will be and the more we can chip away at this disabling stigma—it is possible to have too much of a good thing. As more and more people come forward to reveal their struggles, it seems others are jumping on the bandwagon, borrowing jargon from the DSM-5 and co-opting the pain. Nothing is more fashionable right now than anxiety disorders.

People have taken to exaggerating their everyday experiences and punctuating sentences with terminology appropriate for a psychiatrist's office. They aren't nervous about an upcoming work presentation; they have "bad anxiety." They aren't uncomfortable to go to a big party where they don't know anyone; they have "social anxiety." And they don't get butterflies in their stomach; they have "panic attacks."
Click here for the entire article.