Overnight summer camps are better for your kids than SAT prep classes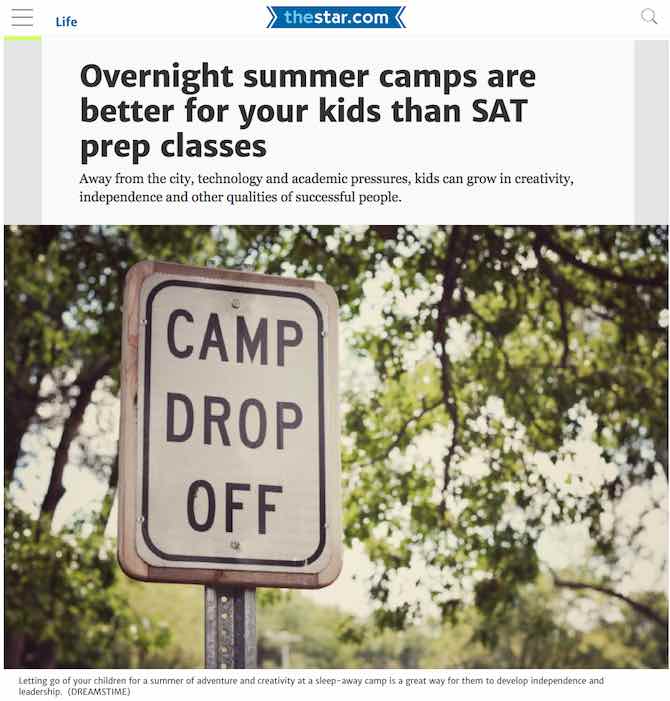 I saw this article on Social media this morning and thought it was too good not to share. My kids have been attending Camp Mini-Yo-We since they were 7 years old). My wife and I both grew up going to camp. Dawn was a camper at Circle Square Ranch and Camp Mishewa and worked at Muskoka Woods for 5 years. I grew up at Pleasant Bay Camp and Camp Widjitiwan. These are just a few of the amazing camps just in my small part of Canada. Please feel free to post the camp you were a camper at or where you worked.
Away from the city, technology and academic pressures, kids can grow in creativity, independence and other qualities of successful people.

Summers provide a much-needed opportunity for my children to unplug, achieve focus and develop those creative thought processes and connections.
Click here for the entire article.