Prince William And Lady Gaga FaceTime To Talk About Mental Health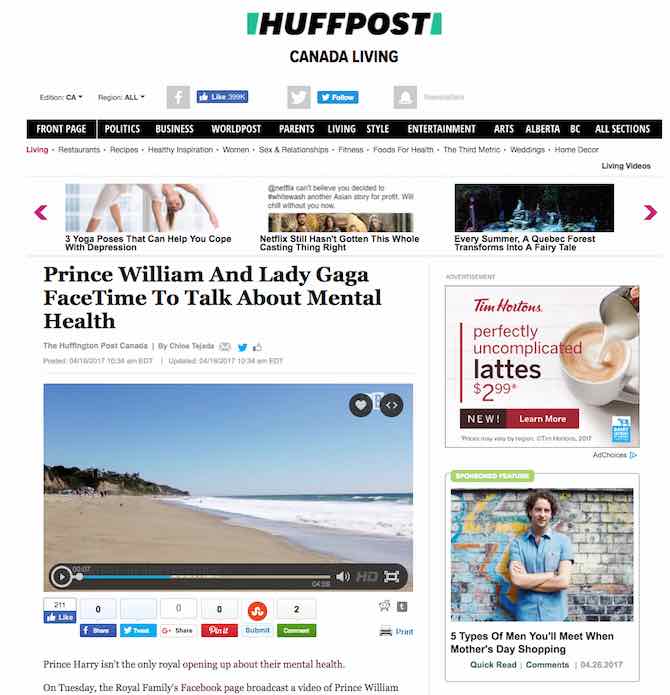 Great article and video. Check it out!
The video — a partnership with Heads Together — shows the prince and singer FaceTiming with each other — he in his study at Kensington Palace, she in her kitchen in Los Angeles — as they discuss the importance of being able to have conversations about mental health, an issue they are both passionate about.

"There's a lot of shame attached to mental illness. You feel like something it's wrong with you," Lady Gaga said to William.

"I should be so happy, but you can't help it when in the morning you wake up, you are so tired, you are so sad, you are so full of anxiety and the shakes that you can't barely think," she continued.

Prince William replied, "It's OK to have this conversation. It's really important to have this conversation. You won't be judged. It's so important to break open that fear and that taboo which is only gonna lead to more problems down the line."
Click here for the entire article.
Another article from the Toronto Star can be found here.