If Richard Dawkins Is Right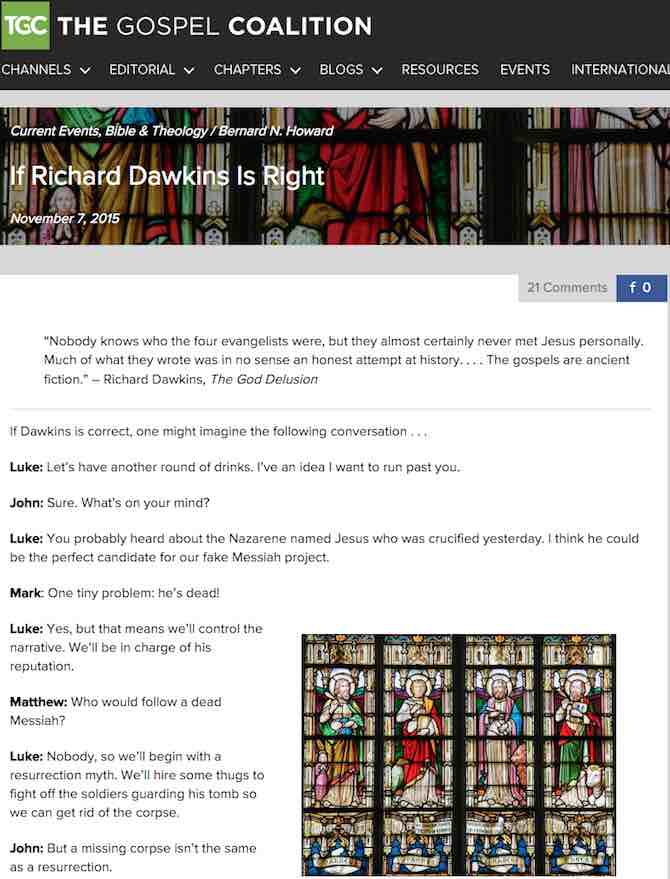 Last week at church (C4 in Ajax) my pastor (Jon Thompson) finished off with an amazing quote (small story). Below is a link to that conversation.
"Nobody knows who the four evangelists were, but they almost certainly never met Jesus personally. Much of what they wrote was in no sense an honest attempt at history. . . . The gospels are ancient fiction." – Richard Dawkins, The God Delusion

If Dawkins is correct, one might imagine the following conversation . . .
Click here for the full conversation.
If you are interested in the entire sermon from my pastor check it out here: