Pluggedin: Naked and Assimilated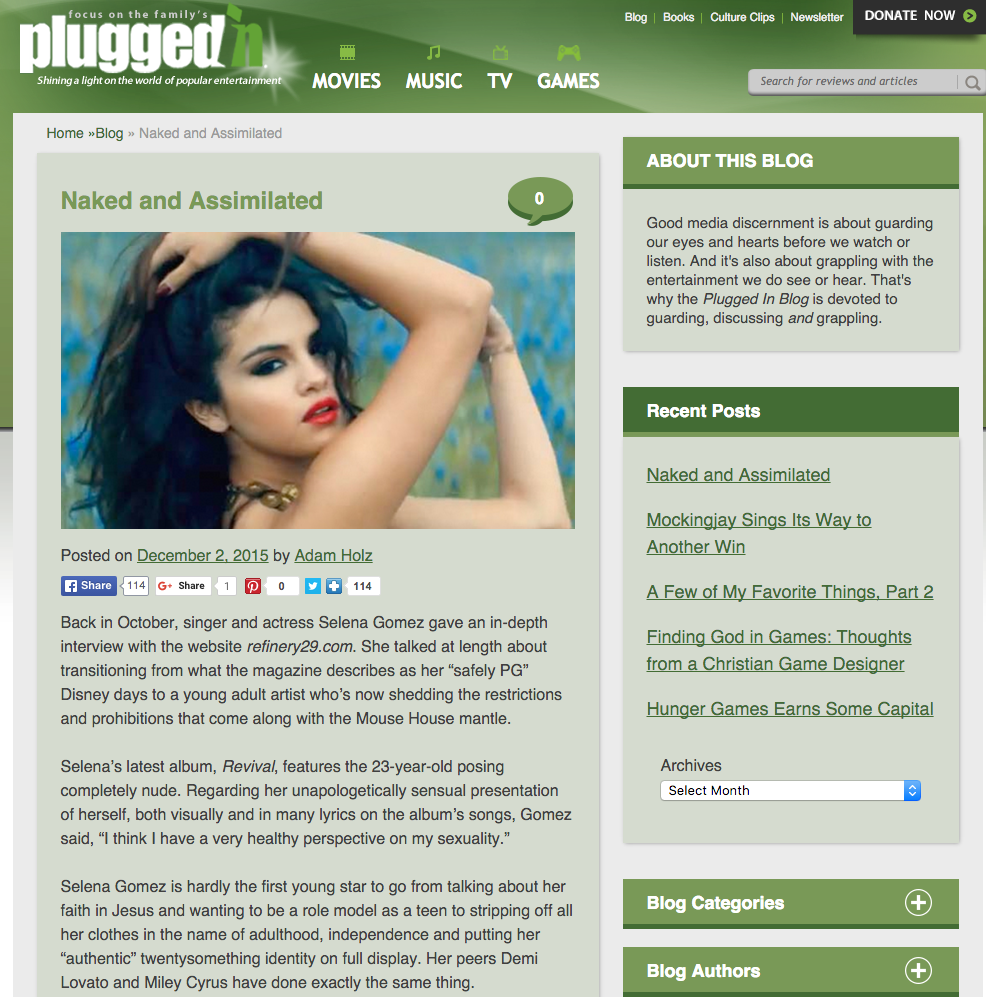 Which leads me to my primary point in this blog: When female stars grow up in the entertainment business, the vast majority of the time they're eventually assimilated into that business's worldview. They start out starry-eyed, innocent, earnest and determined to be positive role models for their throngs of young fans. With rare exceptions, they usually end up talking about how empowered and adult and healthy they feel about exploiting their own bodies for financial gain.
Click here for the entire article.