Carey Nieuwhof: How To Tell If Your Church Is Actually Producing Disciples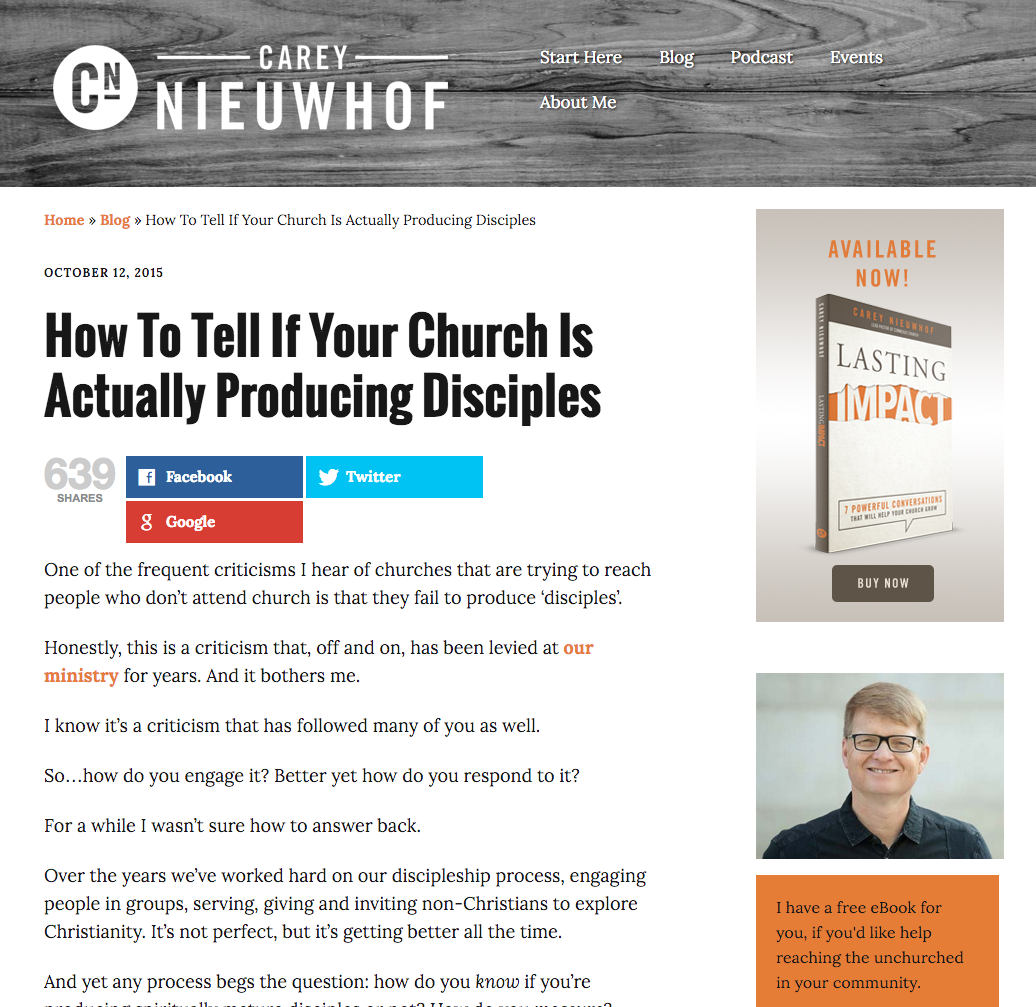 Some great thoughts from Carey Nieuwhof for your church. Take some time to read through the entire blog.
Back to Paul. He actually defines what it's like to be transformed by the Holy Spirit in Galatians 5.

He begins by listing the fruit of people who are NOT being transformed by the Holy Spirit.

Paul says people who are not under the direction of the Holy Spirit have lives characterized by, among other things:

Hatred

Discord

Sexual immorality

Jealousy

Impurity and debauchery

Fits of rage

Dissension

Factions

Envy

Conceit

So…look at the people who are following Christ in your church and ask yourself: is this what their lives look like?

If so, you have some work to do on your discipleship strategy because it's not producing what the Holy Spirit produces in people's lives when he's at work.

So what does the Holy Spirit do in peoples' lives?

When the Holy Spirit gets a hold of someone, he produces:

Love

Joy

Peace

Patience

Kindness

Goodness

Faithfulness

Gentleness

Self-control

So, (here's the test again) look at people who follow Jesus in your church and ask "Is this what characterizes their lives more than it did a few years ago?"

If the answer is yes, you have an effective discipleship strategy.

If the answer's no, you have some work to do.
Click here for the entire blog.