The problem with Halloween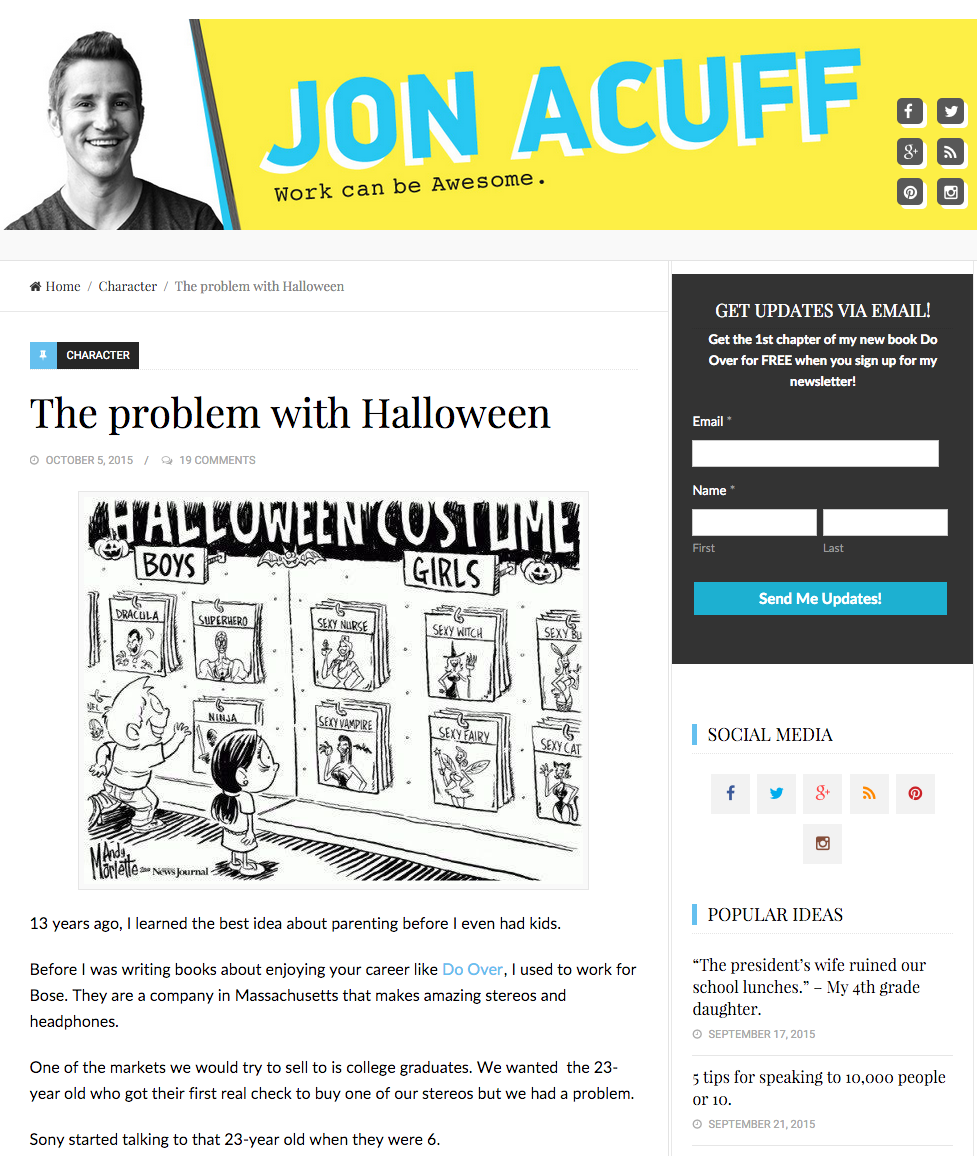 Some great thoughts from Jon Acuff on culture.
The problem with this principle is that a lot of times we parents give pop culture a huge head start with our kids.

Here's the truth though:

It's not whether your kids will have a conversation about the world they live in, it's whether you'll have a voice in it.

It's time to start talking with our kids.

Earlier than we want.

More often than we like.

Don't give the world a head start with your kids.
Click here for the article.