Family dinners reduce effects of cyberbullying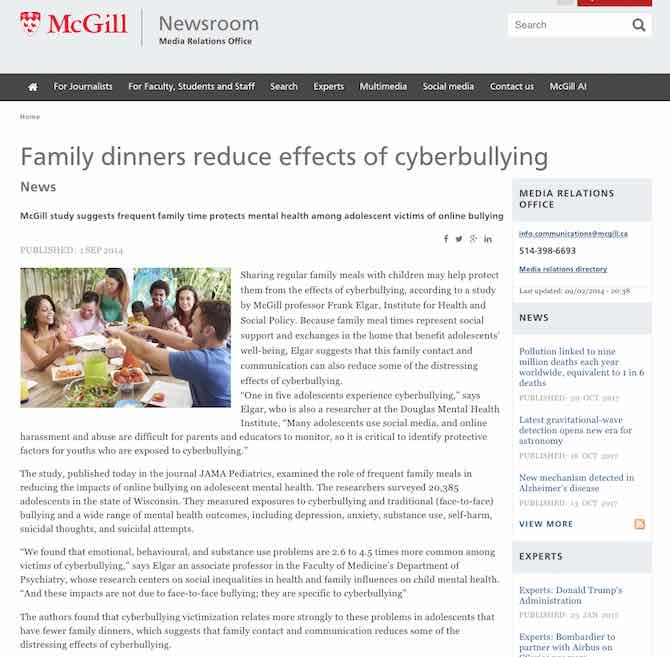 Such a simple thing to do as parents. Some great thoughts in this article:
McGill study suggests frequent family time protects mental health among adolescent victims of online bullying

"The results are promising, but we do not want to oversimplify what we observed," says Elgar, "Many adolescents do not have regular family meals but receive support in other ways, like shared breakfasts, or the morning school run.

Elgar also puts forth that parental involvement and supervision may go a long way to helping victims of cyberbullying, "Checking in with teens about their online lives may give them tools to manage online harassment or bullying that can easily go undetected."
Click here for the entire article.