The Root Cause of Stress in Kids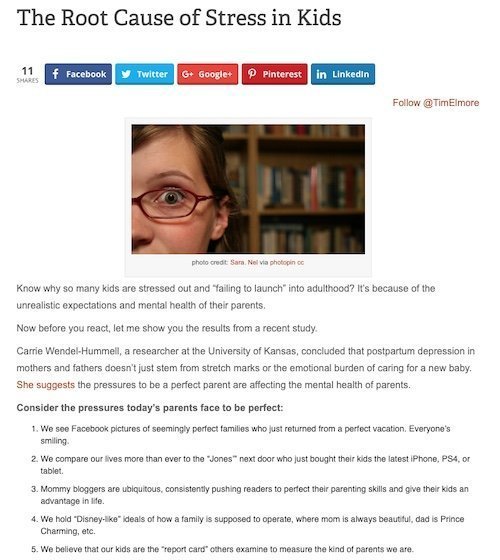 Great stuff here for parents.
Each of the twelve mistakes tends to fall into one of four categories:

We risk too little.
We rescue too quickly.
We rave too easily.
We reward too frequently.

If you stop to think about it, we parents make these mistakes because we don't want to fail, nor do we want our kids to fail. So we refuse to let it happen. When our kids perform poorly, we praise them anyway. When they forget something, we rescue them. When they finish an average assignment, we rave like they've just won a gold medal, assuming it will build self-esteem. This does not produce a healthy adult.
Click here for the entire article.