In Praise of Slow| Carl Honore | BRETT'S PICKS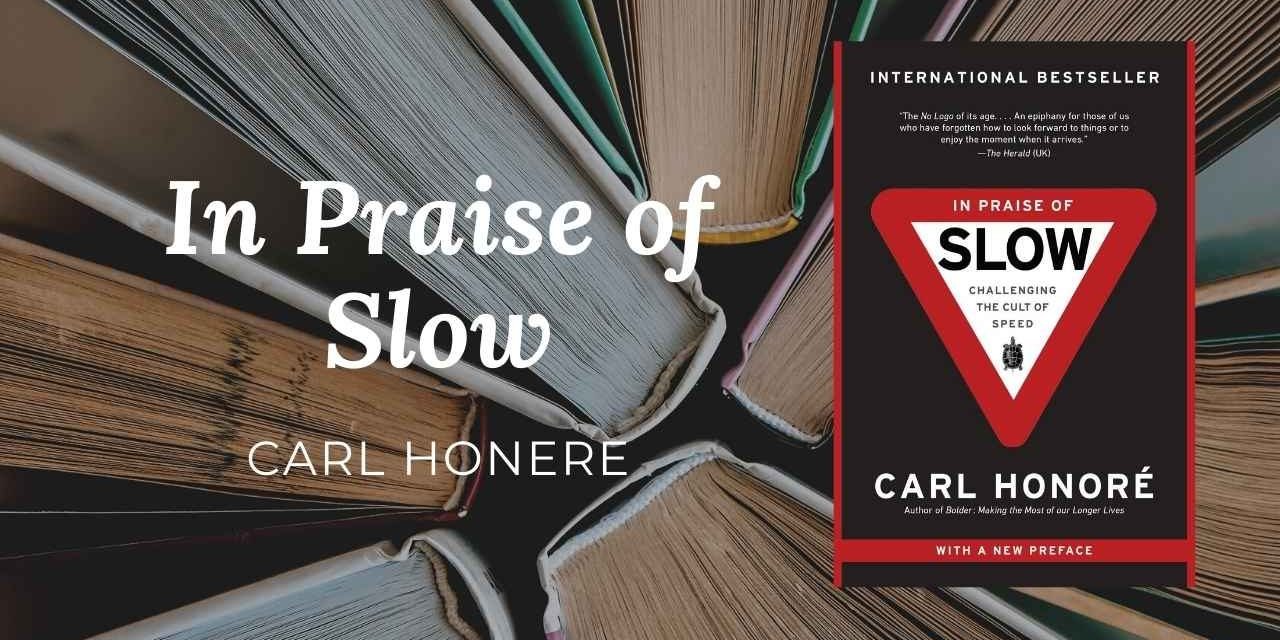 It's Thursday so here is another "Brett's Picks". This book is from way back in 2005 but it is still on the shelf of my favourite books I own.
In the tradition of such trailblazing books as No Logo and The Tipping Point, In Praise of Slow heralds a growing international movement of people dedicated to slowing down the pace of our contemporary times and enjoying a richer, fuller life as a result.

These days, almost everyone complains about the hectic pace of their lives. We live in a world where speed rules and everyone is under pressure to go faster. But when speed is king, anyone or anything that gets in our way, that slows us down, becomes an enemy. Thanks to speed, we are living in the age of rage.

Carl Honore has discovered a movement that is quickly working its way into the mainstream. Groups of people are developing a recipe for living better in a fast-paced, modern environment by striving for a new balance between fast and slow. In an entertaining and hands-on investigation of this new movement, Honore takes us from a Tantric sex workshop in a trendy neighbourhood in London, England to Bra, Italy, the home of the Slow Food, Slow Cities and Slow Sex movements. He examines how we can continue to live productive lives by embracing the tenets of the slow movement.

A challenging take on the cult of speed, as well as a corrective look at how we can approach our lives with new understanding, In Praise of Slow uncovers a movement whose time has come.
Please check In Praise of Slow: Challenging the Cult of Speed on Amazon for the book description – https://amzn.to/3HQttGJ
For a full book list of all the books I suggest please check these links. You will find When Life Goes Dark in the list in the mental health section as well.
Canada – https://www.amazon.ca/shop/brettullman
United States – https://www.amazon.com/shop/brettullman
Affiliate link: This is an amazon affiliate link which means if you purchase the book a small commission comes back to the work I do. Thanks for your support.