Demand for youth mental health services is exploding. How universities and business are scrambling to react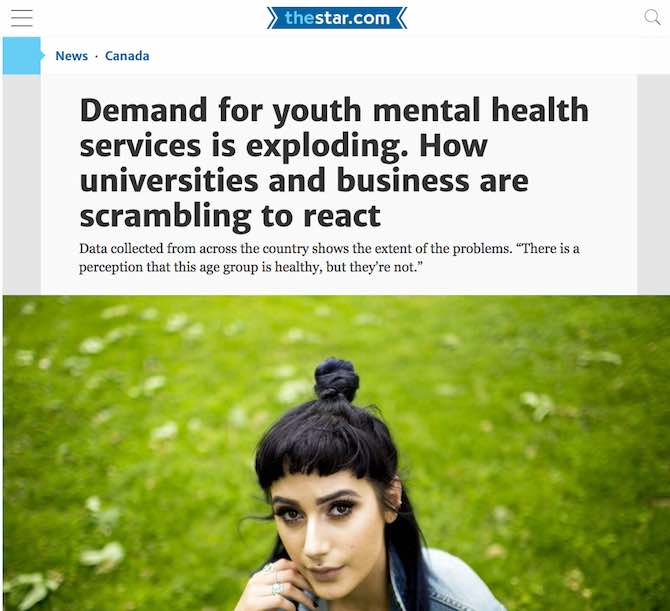 Everywhere I speak these days mental health conversations are the biggest question I get from students, leaders and parents.
Data collected from across the country shows the extent of the problems. "There is a perception that this age group is healthy, but they're not."

Among the findings:

A Star/Ryerson survey of 15 universities and colleges across Canada found all but one have increased their mental health budgets over the past five years. The average increase has been 35 per cent.

Academic "accommodations" (special arrangements for students with mental health issues allowing for added time to complete assignments and exams) have also been rising — 143 per cent at the University of Toronto, for example, since 2009.

There has been a 344-per-cent increase in calls to the Mental Health Helpline run by ConnexOntario (a toll-free mental health services information line) since 2010 by people 25 or younger.

A major survey of 25,164 Ontario university students by the American College Health Association showed that between 2013 and 2016, there was a 50-per-cent increase in anxiety, a 47-per-cent increase in depression and an 86-per-cent increase in substance abuse. Suicide attempts also rose 47 per cent during that period.

A growing number of major Canadian corporations that employ young people, including Starbucks and Manulife, have dramatically increased mental health benefits in response to growing demand.