9 Priceless Gifts to Give Someone With a Mental Illness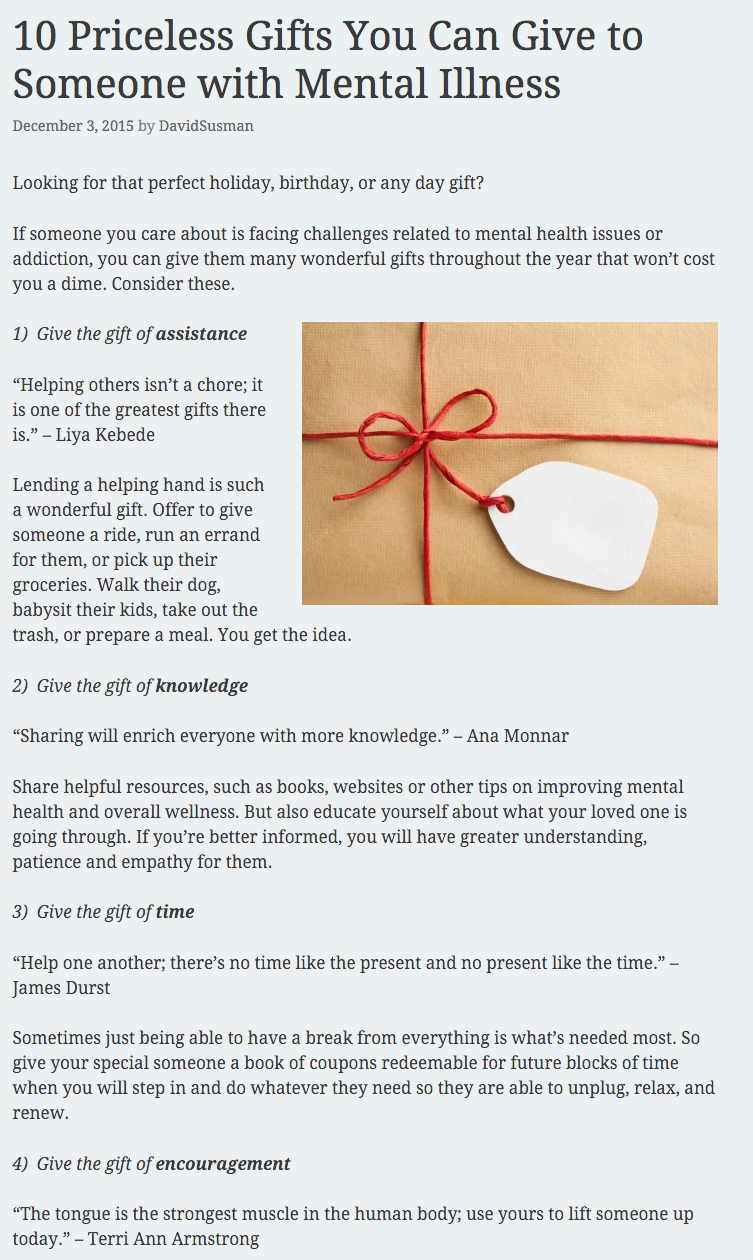 Great article. Check it out!
If someone you care about is facing challenges related to mental health issues or addiction, you can give them many wonderful gifts throughout the year that won't cost you a dime. Consider these.
Click Here for the article.