The ultimate parental control guide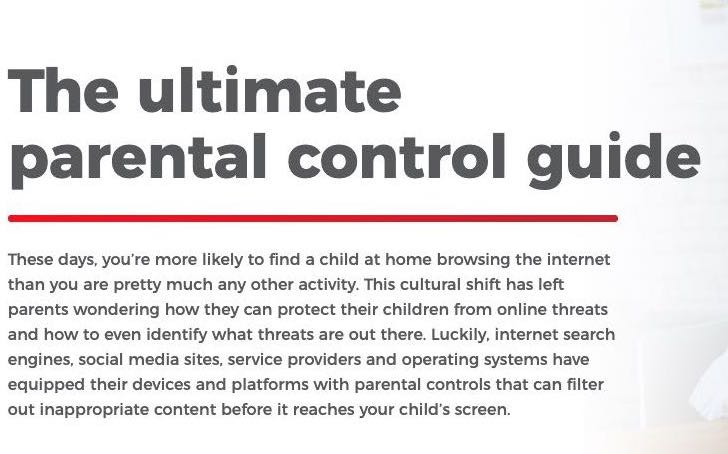 As parents, we want to make sure our kids are safe online. With so many digital products in our homes this becomes a tough task. This website is fantastic as it has specific ways we can set up parental controls for all of our digital devices.
These days, you're more likely to find a child at home browsing the internet than you are pretty much any other activity. This cultural shift has left parents wondering how they can protect their children from online threats and how to even identify what threats are out there. Luckily, internet search engines, social media sites, service providers and operating systems have equipped their devices and platforms with parental controls that can filter out inappropriate content before it reaches your child's screen.
Click here for the website.